Banana Buttermilk Buckwheat Pancakes

(4 servings)

1 cup all-purpose flour
1/3 cup whole-wheat flour
1/2 cup buckwheat flour
2 Tablespoons sugar
1 teaspoon baking soda
4 teaspoons baking powder
1/2 teaspoon cinnamon
2 large eggs - slightly beaten
4 Tablespoons butter - melted
1 and 1/2 cups buttermilk
1/2 cup whole milk
2 ripe bananas - mashed
1 teaspoon vanilla
1/4 teaspoon of salt
These pancakes turned out really great. They were fluffy and fairly light despite having both buckwheat and whole-wheat flour in the recipe. The banana flavor was enjoyably noticeable but not over-powering. I topped my pancakes with butter, maple syrup, banana slices and a dab of whipped cream. All in all, this was a wonderful breakfast. I'll be making this one again for sure. (This recipe was submitted in 2002. It was tested and photographed in February 2016.)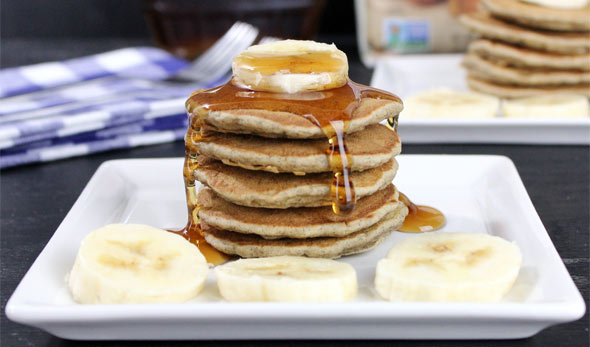 How To Make Banana Buttermilk Buckwheat Pancakes

In a large bowl, combine flours, sugar, salt, baking soda, baking powder and cinnamon.

In another bowl, combine remaining ingredients. Add liquid mixture to the dry ingredients, stirring well.

Drop by 1/4 cupfuls onto a 340 degree griddle.

Top with butter and maple syrup or a 50/50 mix of cinnamon and sugar with sliced bananas.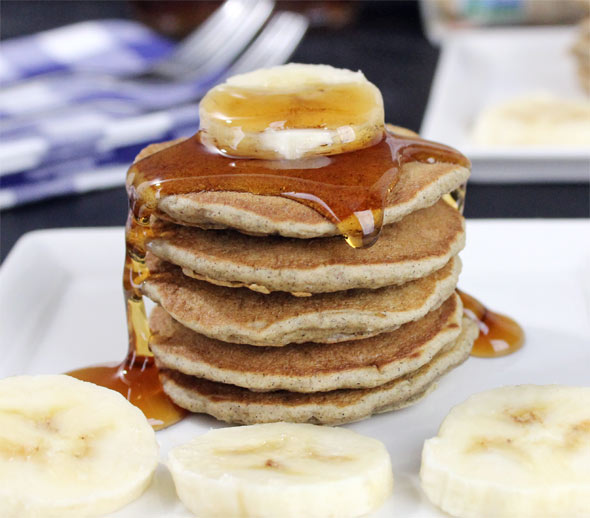 Cooking Notes From Mr Breakfast:

This recipe works best with over-ripe bananas. The browner the skin... the sweeter the fruit... which equals more flavor in the pancakes.

You can replace the whole-wheat flour with additional all-purpose flour if desired. The buttermilk can be replaced with regular milk, but you'll loose the signature flavor of buttermilk (think of buttermilk donuts) which is somewhat noticeable if you follow the recipe exactly.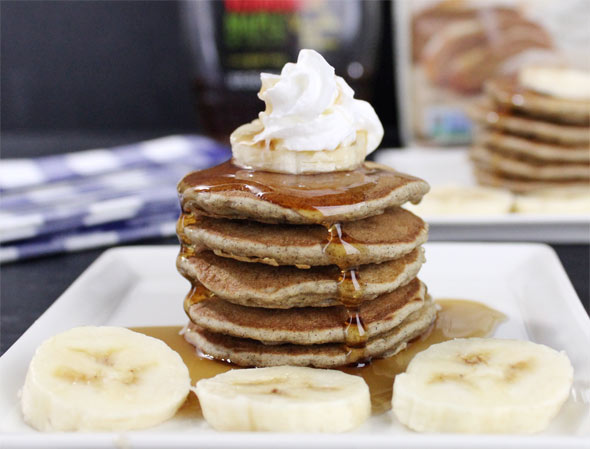 Not just a pancake, this is a banana adventure! The distinct flavors buttermilk, buckwheat flour and bananas combine to make these pancakes top notch.




Mr Breakfast would like to thank baseball27 for this recipe.

Recipe number 625. Submitted 9/14/2002.