Tortilla Wrap-Ups

(1 serving)

1 8-inch flour tortilla
1 large egg - scrambled
2 Tablespoons Cheddar cheese - shredded
salsa - to taste
2 heaping teaspoons bacon bits
2 Tablespoons chopped tomato
I tried this recipe two ways: once with regular, crumbled bacon and once with imitation bacon bits. Probably not surprising, I preferred the version with real bacon. However, the imitation bacon bits were interesting. They added an intense smokey flavor to the 'wrap-up' and an occasional crunch which the regular bacon didn't provide. Not including the frying of bacon, this recipe takes about 10 to 15 minutes to prepare. (This recipe was submitted in 2002. It was tested and photographed in February 2014.)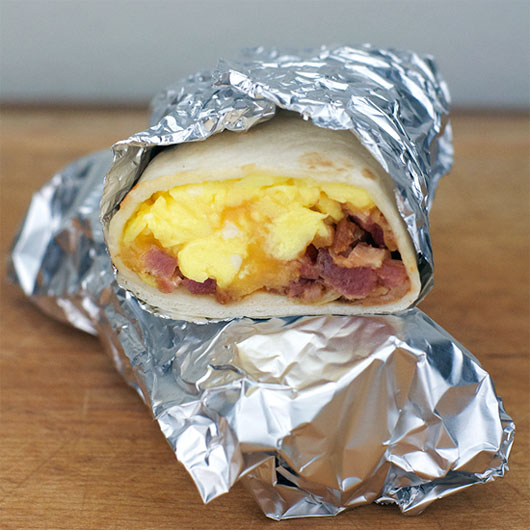 How To Make Tortilla Wrap-Ups For Breakfast

Scramble egg. Warm tortilla in microwave or wrap it in foil and place in oven for a few minutes. Place scrambled egg in center of tortilla.

Add cheese, salsa, bacon bits and tomato (or any additions that suit you or child). Fold in sides, roll up. Wrap in foil to keep in warm while eating.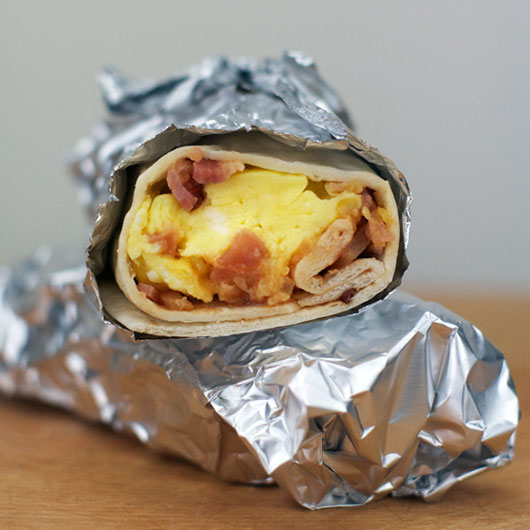 This pseudo breakfast burrito is super fast and easy because it uses bacon bits instead of real bacon.




Mr Breakfast would like to thank Conniekmiec for this recipe.

Recipe number 605. Submitted 9/14/2002.