Strawberry and Cream Cheese Filled Muffins

(12 servings)

1/4 cup reduced-fat cream cheese
2 Tablespoons strawberry preserves
2 and 1/4 cups flour
1/3 cup sugar
2 teaspoons baking powder
2 teaspoons poppy seeds
1/2 teaspoon baking soda
1/4 teaspoon salt
1 and 1/4 cups low-fat buttermilk
3 Tablespoons vegetable oil
2 large egg whites
1 large egg
It saddens me to report that this recipe wasn't very good. The filling bubbled out of the muffins as they cooked. The filling that remained inside tasted lame. The worst thing was that muffins could not be separated from the muffin papers. They looked pretty and I couldn't wait to tear into one. Unfortunately, that's exactly what I did. I tried to tear off the muffin papers and it tore the muffins to shreds. Granted, the recipe as submitted doesn't ask you to use muffin papers. But the ratio of oil in the recipe is definitely off. I'm leaving the recipe on the site, because a couple of other people commented that they had better luck. I found them to be completely disappointing and they all ended up in the trash. Check out the Baked Good Section of this site for a ton of other options that are way better than these muffins. (This recipe was submitted in 2002. It was tested and photographed in February 2014.)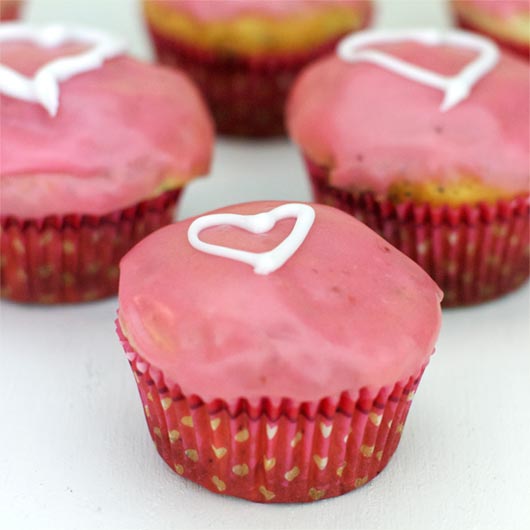 How To Make Strawberry and Cream Cheese Filled Muffins

Preheat oven to 375 degrees F.

Combine the cream cheese and preserves; stir with a whisk.

Lightly spoon flour into dry measuring cups; level with a knife. Combine flour, sugar, baking powder, poppy seeds, baking soda and salt in a medium bowl; make a well in center of mixture. Combine buttermilk, oil, egg whites, and egg; stir well with a whisk. Add to flour mixture, stirring just until moist.

Spoon the batter into 12 muffin cups coated with cooking spray, filling one-third full. Top each with about 1 teaspoon cream cheese mixture, divide the remaining batter evenly over the cream cheese mixture.

Bake at 375 degrees for 25 minutes or until muffins spring back when touched lightly in center. Remove the muffins from pans immediately, and place on a wire rack.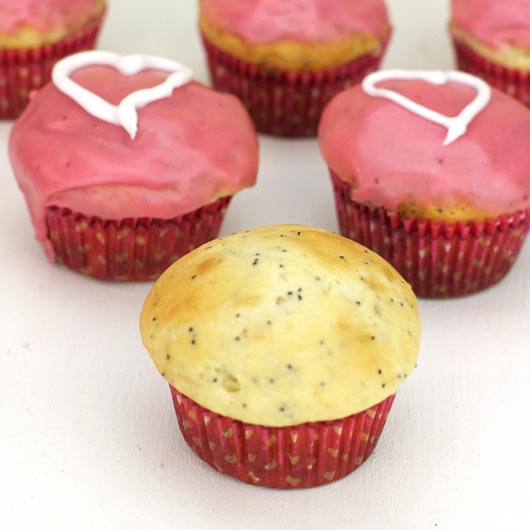 These buttermilk-based muffins use low-fat cream cheese and strawberry jam to provide moistness and creamy berry flavor.




Mr Breakfast would like to thank MrsBuckeye for this recipe.

Recipe number 590. Submitted 9/14/2002.