Low Fat Blueberry Muffins

(12 servings)

1 and 3/4 cups cake flour
1/3 cup sugar
2 and 1/2 teaspoons baking powder
1/2 teaspoon salt
1 cup fresh blueberries - rinsed and drained
3/4 cup skim milk
1/4 cup egg substitute
1/3 cup applesauce
2 egg whites - whipped to soft peaks
Preheat oven to 400 degrees F.

Combine flour, sugar, baking powder and salt. Stir in blueberries.

In a separate bowl, combine all remaining ingredients and stir well.

Add the wet ingredients to the dry ones and mix just until moistened, batter will be lumpy. Spoon into 12 sprayed muffin cups, or use paper baking liners.

Bake at 400 degrees for 25 minutes, muffins should be slightly underdone when you remove from the oven.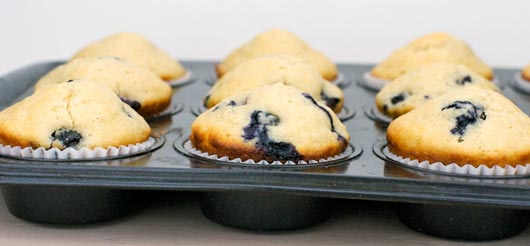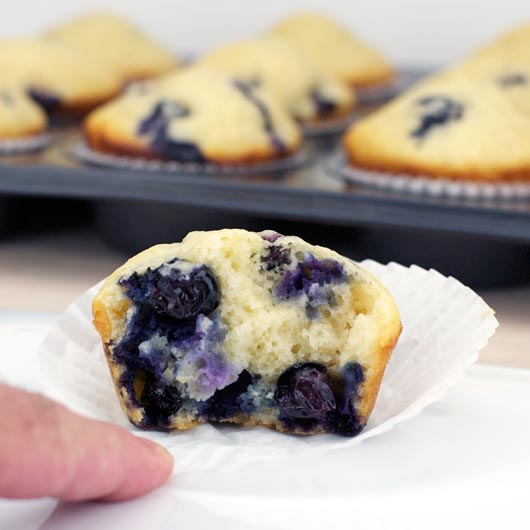 This recipe works best with fresh berries, but you can use frozen blueberries as long as they're mostly thawed.




Mr Breakfast would like to thank MrsBuckeye for this recipe.

Recipe number 588. Submitted 9/14/2002.