Chocolate Waffles

(4 servings)

1/2 cup shortening
1 and 1/2 cups cake flour
1 cups sugar
1/2 teaspoon vanilla
2 large eggs - separated
2 teaspoons baking powder
2 squares chocolate
1/2 cup milk
1/4 teaspoon salt
These waffles get their flavor from melted chocolate incorporated into the batter as opposed to cocoa powder which many similar recipes use. If you're in an extraordinarily chocolatey mood, you can also add 10 or 12 chocolate chips to each waffle. Just sprinkle them over the batter before you close the waffle iron. I topped the waffles you see here with a chocolate icing which I made by mixing 1 cup powdered sugar, 2 Tablespoons heavy cream and 1/3 cup melted chocolate chips. (Photos by Mr Breakfast, August 2014)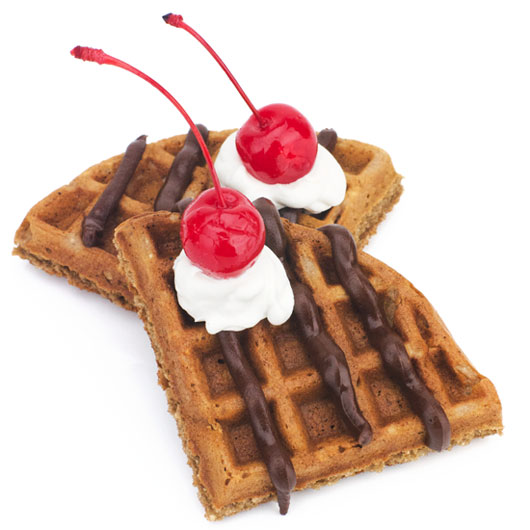 How to Make Chocolate Waffles

Cream shortening and sugar. Add well-beaten egg yolks. Melt chocolate over hot water, and add to creamed shortening and sugar mixture. Mix thoroughly.

Sift flour, measure, and sift with baking powder and salt, and add alternately with milk to chocolate mixture.

Add flavoring. Fold in stiffly beaten egg whites. Bake in hot waffle iron. Serve with hot syrup, whipped cream, fresh sliced fruit or ice cream.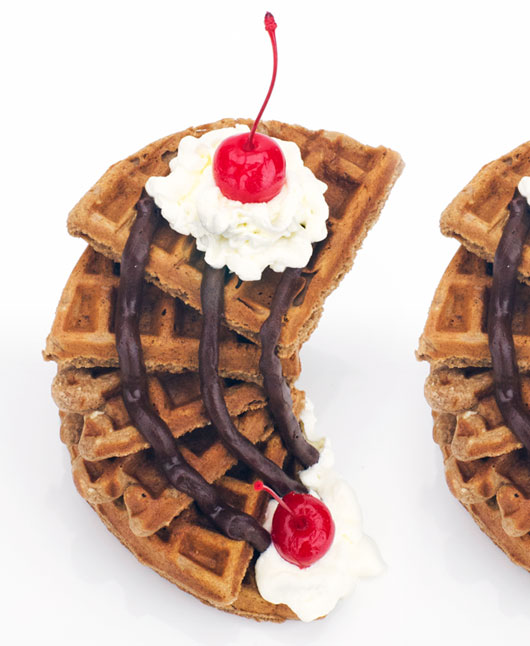 Note: You can replace the shortening in this recipe with melted butter if desired. The resulting waffles won't be as crisp on the outside but the inside will still be fluffy and light.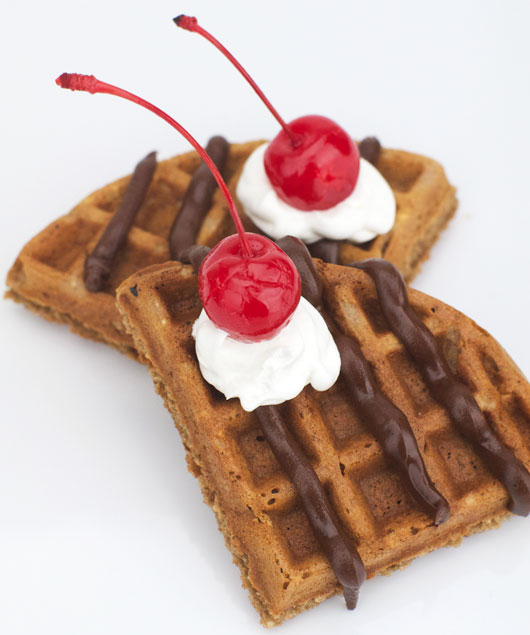 Light, crisp waffles with a beautiful chocolate flavor. Be sure to beat the egg whites separately and sift the flour so the waffles are as fluffy as possible.




Mr Breakfast would like to thank MrsBuckeye for this recipe.

Recipe number 570. Submitted 9/14/2002.