Maple Morning Muffins

(12 servings)

2 cup all-purpose flour
1/2 cup brown sugar - packed
2 teaspoons baking powder
1/2 teaspoon salt
3/4 cup milk
1/2 cup butter or margarine - melted
1/2 cup maple syrup
1/4 cup sour cream
1 large egg
1/2 teaspoon vanilla extract


For The Topping:
3 Tablespoons flour
2 Tablespoons chopped nuts
3 Tablespoons sugar
1/2 teaspoon ground cinnamon
2 Tablespoons butter or margarine - cold
These were tasty, satisfying muffins. I changed the recipe as submitted just a little bit. I added 1/2 teaspoon of maple extract in with the liquid ingredients to boost the maple flavor. Instead of sour cream, I used vanilla yogurt - just because that's what I had on hand. For as good as these muffins are, I'd urge you check another recipe on the site called Maple Buttercream Muffins which might be a just a little bit better than this one. (The recipe on this page was submitted in 2002. It was tested and photographed in May 2014.)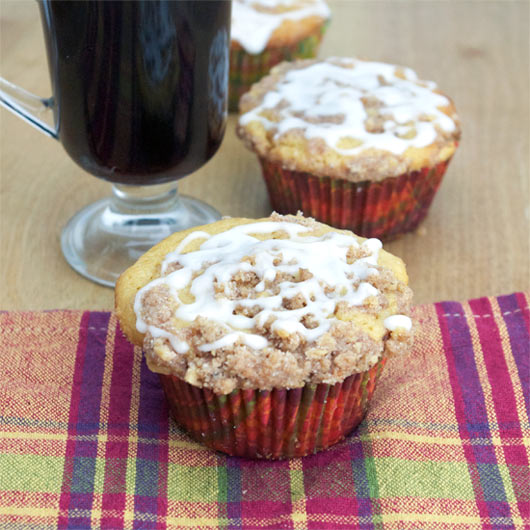 How To Make Maple Morning Muffins

In a large bowl, combine the flour, brown sugar, baking powder and salt. In another bowl, combine the milk, butter, syrup, sour cream, egg and vanilla. Stir into the dry ingredients just until moistened. Fill greased or paper lined muffin cups 2/3 full.

For the topping: combine all topping ingredients, cut in butter til crumbly. Sprinkle over batter.

Bake at 400 degrees for 16 to 20 minutes or until muffins test done. Cool for 5 minutes before removing from pans to wire racks.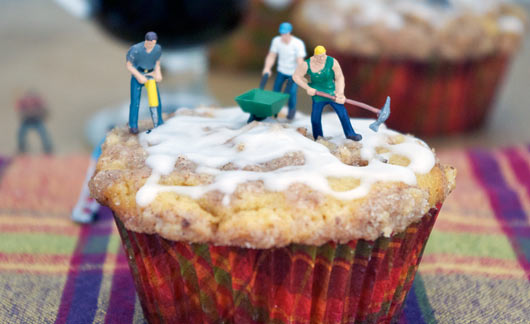 A moist maple and brown sugar muffin with a hint of vanilla and a crumbly, nutty topping.




Mr Breakfast would like to thank MrsBuckeye for this recipe.

Recipe number 556. Submitted 9/14/2002.