Cinnamon Raisin Grape-Nuts Oatmeal

(1 serving)

1/4 cup quick-cooking oats
1/4 cup Grape-Nuts cereal
1/4 cup raisins
1 Tablespoon brown sugar
1/2 teaspoon ground cinnamon
1 cup low-fat milk
cream or additional milk - for serving
I LOVED this addition of the Grape-Nuts to a bowl of oatmeal. It gave regular oatmeal more of a baked flavor... with a warm earthiness. The overall taste reminded me of cinnamon bread more than anything. The Grape-Nuts break down into an oatmeal-like texture, so don't expect the customary crunch you get from that cereal. I was surprised that I enjoyed this microwave dish as much as I did. It's one of my favorite oatmeal tests that I've done this year. Trust me: This is an interesting take on oatmeal that's worthy of a try. (Recipe submitted in 2002. It was tested and photographed in September 2013.)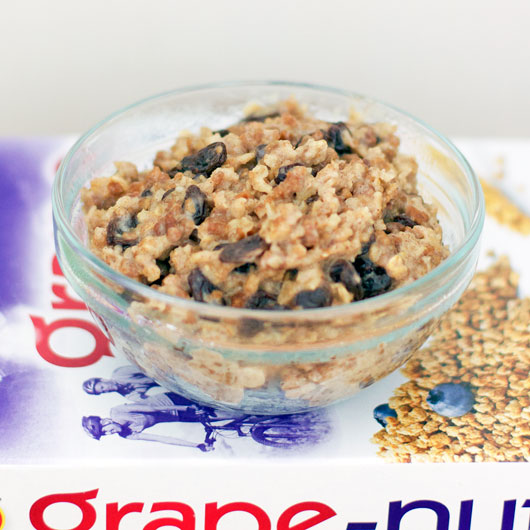 How To Make Cinnamon Raisin Grape-Nuts Oatmeal

In a microwave-safe cereal bowl, stir together the oats, cereal, raisins, brown sugar, cinnamon and milk.

Microwave on high for 3 minutes - stirring after every minute.

Serve with cream or additional milk if desired.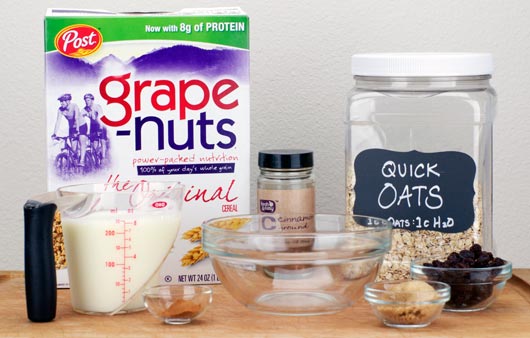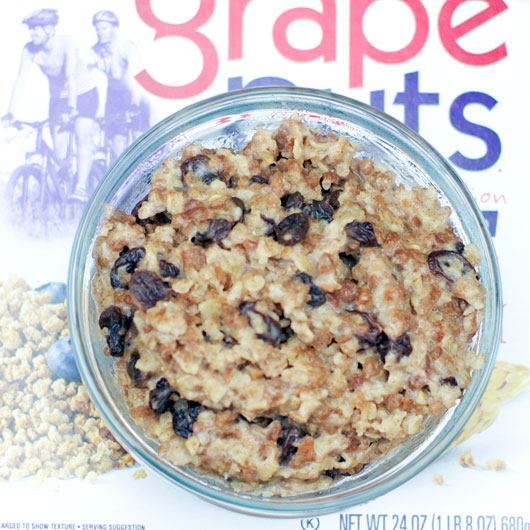 Word of warning!

After 2 minutes and 15 seconds in the microwave, this oatmeal starts to thicken and goes from a soupy texture to a more welcome oatmeal texture. At this point, you can get bubbling that will splatter in your microwave. Left unattended, the whole thing can boil over. Take my advice... as you can see, I made the mistake so you won't have to... after 2 minutes of cooking, keep a close eye on the oatmeal. If it's starting to bubble, stir and continue cooking in 10 second intervals until thickened to your liking.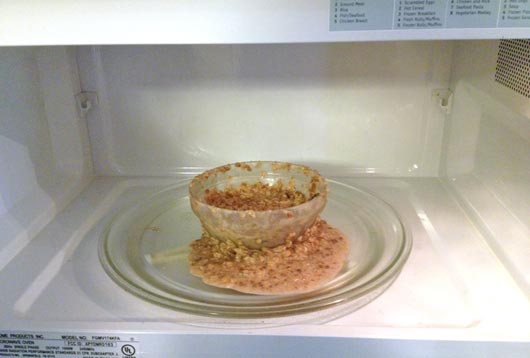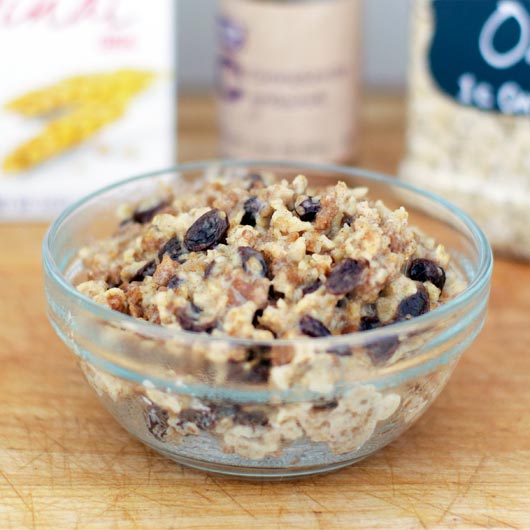 A great alternative use for Grape-Nuts cereal. It gives oatmeal a whole new texture and taste. Try it.




Mr Breakfast would like to thank baseball27 for this recipe.

Recipe number 468. Submitted 9/13/2002.