Apple Cinnamon Oatmeal

(1 serving)

1 cup water
1/4 cup apple juice
1 tart apple - diced
2/3 cup rolled oats
1 dash cinnamon
1 cup skim milk
I'm a huge proponent of making homemade oatmeal. It always turns out tasting better than the packets you buy at the store and it's much easier than most people realize. It's a simple matter of boiling the oats and then adding whatever flavors you can think of. This particular oatmeal tastes like the Apples And Cinnamon name brand varieties... but much better because you get the true flavor of fresh apple.

To make it extra special, drizzle some maple syrup on each serving and top it off with a sprinkle of chopped walnuts.


How To Make Apple Cinnamon Oatmeal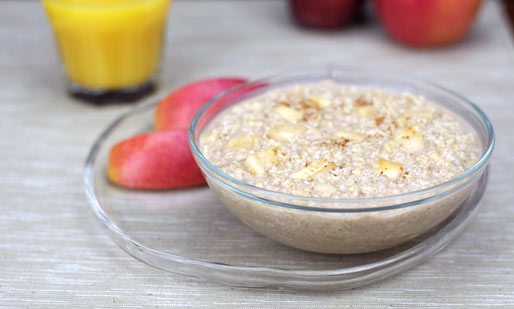 Place water, juice and apples in a medium saucepan and bring to a boil.

Stir in the rolled oats and cinnamon. Return to boil, reduce heat and simmer until the porridge is thick. Serve hot with milk and an extra dash of cinnamon.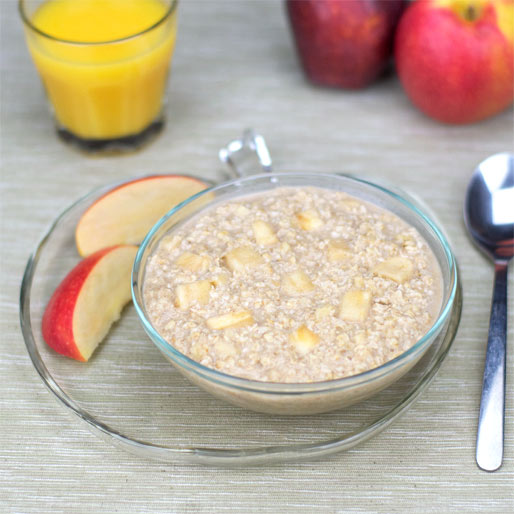 Definitely better than the packet oatmeal with the same name. This has double the flavor with diced apple and apple juice.




Mr Breakfast would like to thank baseball27 for this recipe.

Recipe number 467. Submitted 9/13/2002.