Basic Buttermilk Pancakes

(4 servings)

1 cup all-purpose flour
1 Tablespoon sugar
1 teaspoon baking powder
1/4 teaspoon baking soda
1/4 teaspoon salt
1 beaten egg
1 cup buttermilk
2 Tablespoons vegetable or canola oil
This is a good go-to recipe for buttermilk pancakes. I like this one because everything reacts just like it's supposed to. When the recipe says that bubbles will form and burst on top of each pancake, that's precisely what happens. Some other recipes say the same thing, but because of a thicker or thinner batter, those pancakes are under or over done when you go to flip. This recipe does everything it's supposed to and tastes just like you hope it will. Nothing out of the ordinary, just delicious, tender buttermilk pancakes. (This recipe was submitted in 2002. It was tested and photographed in September 2013.)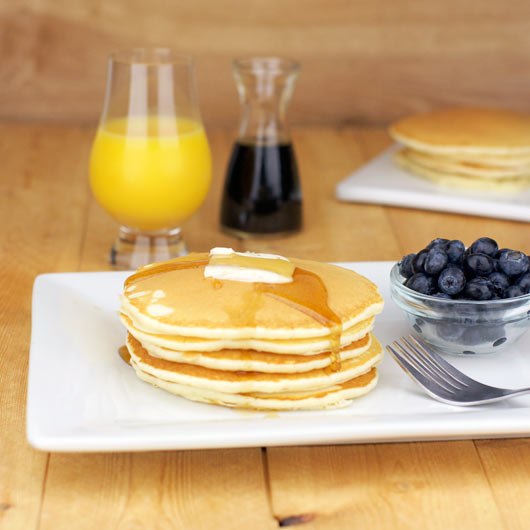 How To Make Basic Buttermilk Pancakes

In a large bowl, mix together the flour, sugar, baking powder, baking soda and salt.

In a medium bowl, beat the egg until the whites and yolk are combined. Add the buttermilk and oil and stir to combine.

Add the wet ingredients to the dry ingredients and whisk to combine. (Try not to over-mix. 5 seconds should do the job. It's okay if there are a few lumps.) For best results, let the batter rest 10 minutes before making pancakes.

Place a griddle or large frying pan over medium heat. Spray with cooking spray (you can also use a scant amount of butter).

Dollop the batter in 1/4 cup amounts per pancake. When the tops are covered with small bursting bubbles, flip the pancakes and cook the other sides to golden brown.

This recipe makes eight 5-inch pancakes.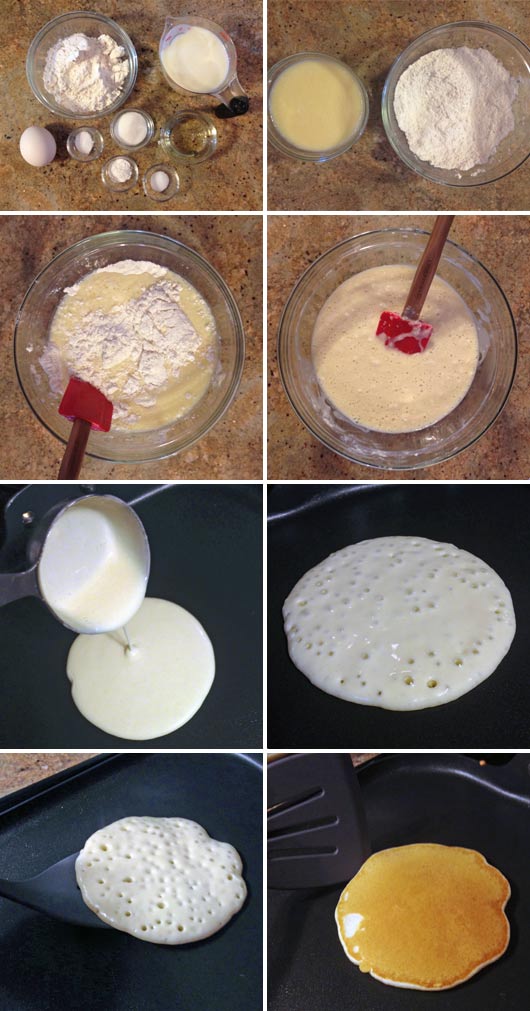 Cooking Note: The trick to getting golden brown pancakes with even coloring is using as little oil while cooking as possible. I usually spray the pan with cooking spray and then immediately wipe out that spray with a paper towel - leaving the thinnest, invisible coating. That's really all the oil you need to cook with to make excellent pancakes.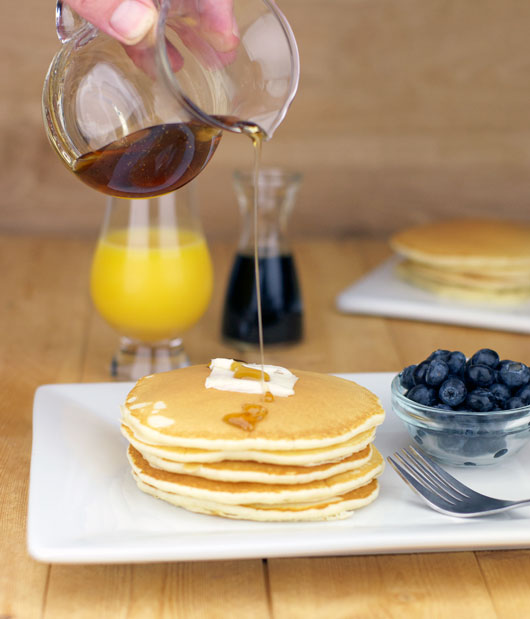 The little black dress of breakfast - everybody needs a simple buttermilk hot cakes recipe.




Mr Breakfast would like to thank baseball27 for this recipe.

Recipe number 455. Submitted 9/13/2002.