Cinnamon French Toast Waffles

(4 servings)

8 slices white or whole-wheat bread
4 large eggs or 1 cup liquid egg substitute
1 cup milk
1 teaspoon vanilla
1 Tablespoon sugar
3/4 teaspoon cinnamon
1/4 teaspoon salt
butter - as needed
This is one of my favorite breakfast tricks. It's French toast made in a waffle maker and it's easier to make than either French toast or waffles. This is a version of that emphasizes cinnamon and the overall flavor is fantastic. I appreciated that the amount of egg batter was just right for 8 slices of bread. I served this with some Bacon-Wrapped Breakfast Links when family came to visit and it got thumbs-up all around the breakfast table. If desired, you can make the egg mixture the night before. (This recipe was submitted in 2002. It was tested and photographed in May 2015.)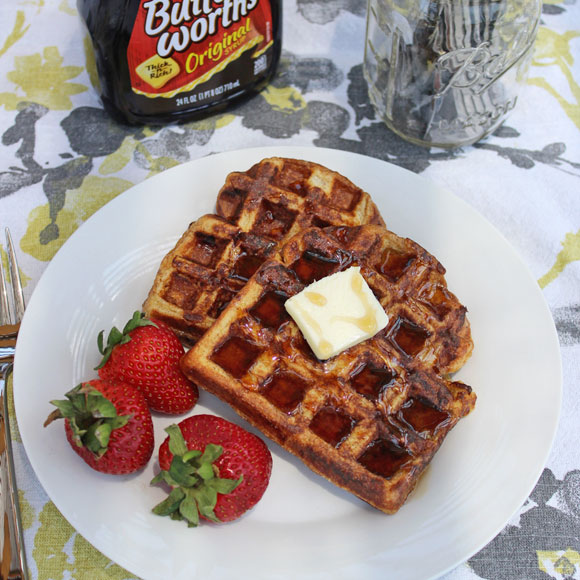 How To Make Cinnamon French Toast Waffles

Pre-heat waffle iron while mixing up the following: In a medium-sized bowl, stir together the egg, milk, vanilla, sugar, cinnamon and salt.

Spread butter very thinly over each side bread.

Dip bread into egg mixture, making sure that both sides of the bread are completely soaked.

Place as many slices as will fit - not overlapping onto the waffle iron. Cook on your waffle makers medium-high setting (I use a setting of 4 out of 6).

This recipe can easily be double and tripled.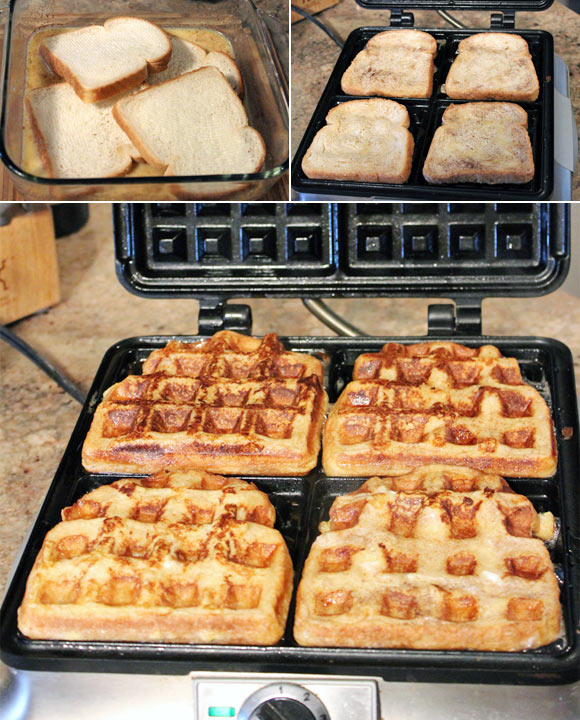 French toast and waffles together! The best of both worlds!




Mr Breakfast would like to thank baseball27 for this recipe.

Recipe number 447. Submitted 9/13/2002.