Sausage Cornbread

(6 servings)

1 package sweet yellow cornbread mix plus needed ingredients to prepare mix
2 cups smoked link sausage - diced
2 cups sharp Cheddar cheese
Despite a few good reviews below, I can't really recommend this recipe. There's a mystery in the ingredients as to the size of cornbread mix package and the size of the baking dish is never specified. I used a 9-ounce package of mix and baked it in an 8-inch round pan. The original instructions said to bake for 15 minutes. My baking time was nearly 45 minutes. I had to cover the dish with foil after 30 minutes to prevent over-browning. The resulting cornbread was extremely crumbly. But it did have very good flavor. Because the bad outweighed the good, I give this recipe a C-. If you try it and have better results, please post a note below to let us know what you did different. (This recipe was submitted in 2002. It was tested and photographed in May 2017.)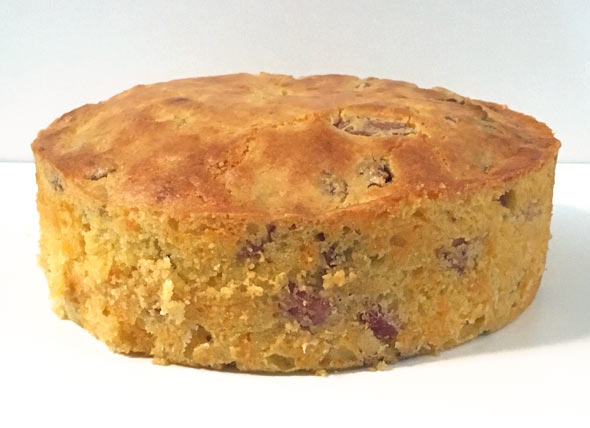 How To Make Sausage Cornbread

Prepare cornbread per directions on package. Before baking, stir in sausage and cheese.

Bake at 350 degrees F for 10 to 15 minutes, or until firm.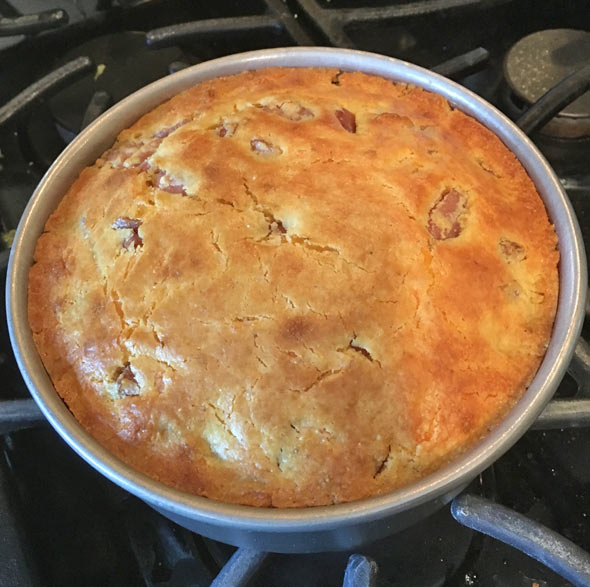 This is a very easy way to make a package of cornbread into something special. You will need a box of cornbread mix for this one.




Mr Breakfast would like to thank laurynlynch for this recipe.

Recipe number 412. Submitted 9/13/2002.