Lemon Tea Muffins

(8 servings)

2 large eggs - separated
1/2 cup butter - softened
1/2 cup sugar
1 6-ounce container vanilla yogurt
1/4 cup milk
1 cup all-purpose flour
1 teaspoon baking powder
1/4 teaspoon salt
3 Tablespoons lemon juice


For The Topping:
1 Tablespoon sugar
1/4 teaspoon cinnamon
These muffins were very dense, but also very tasty. I especially liked them heated up with a little butter spread on them. I think the step about beating egg whites to stiff peaks was meant to lighten the muffins. That works great for pancakes and waffles, but it didn't work here. So I'd recommend skipping that step and just beating all the eggs together at the start of the recipe. Bottom Line: These muffins were just alright. For a better lemon muffin experience, try a recipe called Lemon Poppy Seed Muffins. (The recipe on this page was submitted in 2002. It was tested and photographed in November 2014.)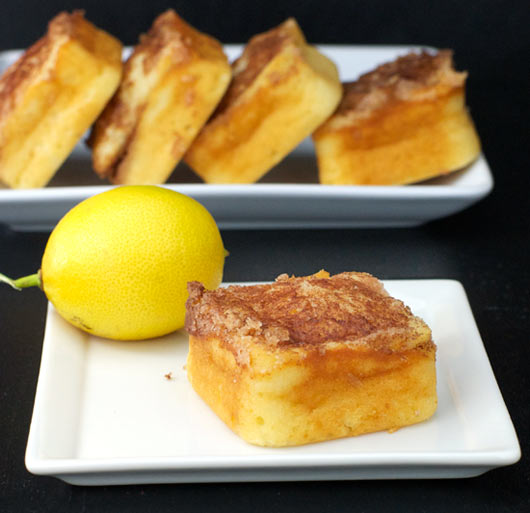 How To Make Lemon Tea Muffins

In a small bowl, beat egg yolks until light and lemon-colored, about 3 minutes.

In a large bowl, cream butter and sugar. Stir in the egg yolks, yogurt and milk. Combine flour, baking powder, and salt; add to the creamed mixture with lemon juice, stirring just until combined. Beat egg whites until stiff peaks form; fold into batter.

Fill muffin cups 2/3 full. Combine topping ingredients; sprinkle over muffins. Bake at 350 degrees F for 20 to 25 minutes.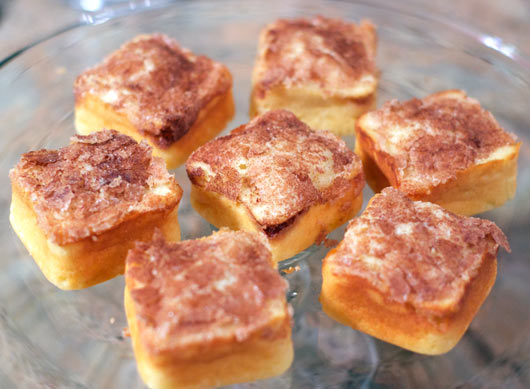 These easy-to-make muffins are filled to the brim with lemon flavor. Great for tea time.




Mr Breakfast would like to thank snacky for this recipe.

Recipe number 393. Submitted 9/13/2002.