Broccoli Tofu Scramble

(1 serving)

4 or 5 broccoli florets (about 3 ounces)
4 ounces extra firm tofu
1 large egg
2 Tablespoons shredded Cheddar or other favorite cheese
1 Tablespoon butter
seasoning salt - to taste
I've been trying to loose a few pounds lately, so I concocted this healthy scramble. I find that tofu makes an egg dish feel more filling. It has an egg-like texture so I can us less egg than I might otherwise. The broccoli is sauteed for an extended amount of time so that it has a toasty flavor. The modest amount of cheese adds a great finishing flavor while helping to hold the scramble together.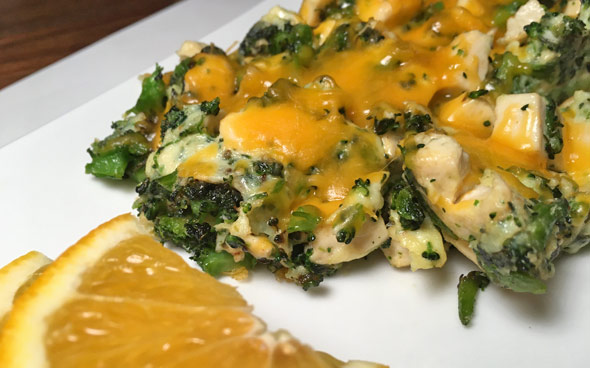 How To Make A Broccoli Tofu Scramble

Chop the heck out of the broccoli so it's almost just crumbles. Chop the tofu into roughly 1/2-inch cubes.

Melt butter in a frying pan over medium-high heat. Add broccoli and tofu and sautee until tofu browns - about 8 minutes, stirring often. Season with a couple sprinkles of seasoning salt or salt and pepper.

Beat the egg. Reduce heat to medium and add egg to frying pan. Stir and flip until egg is most cooked. Sprinkle with cheese. Cover and let set for 2 minutes.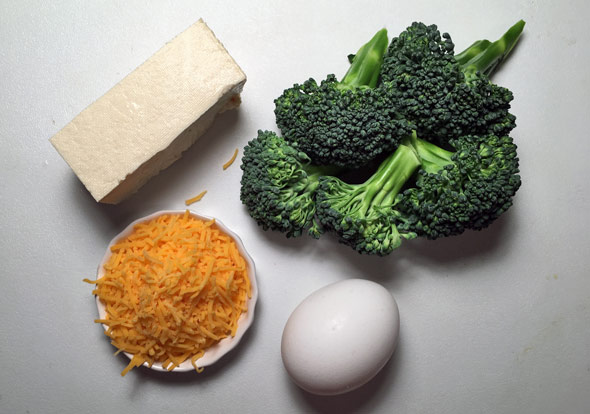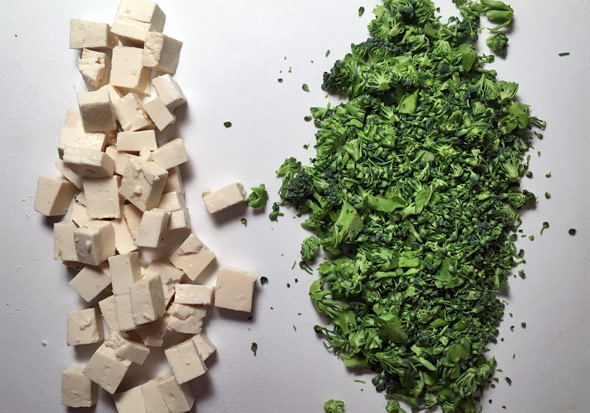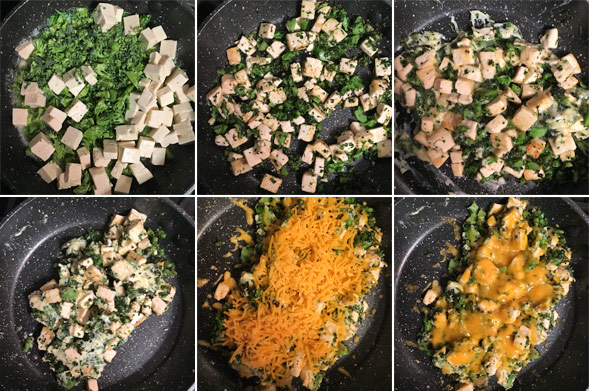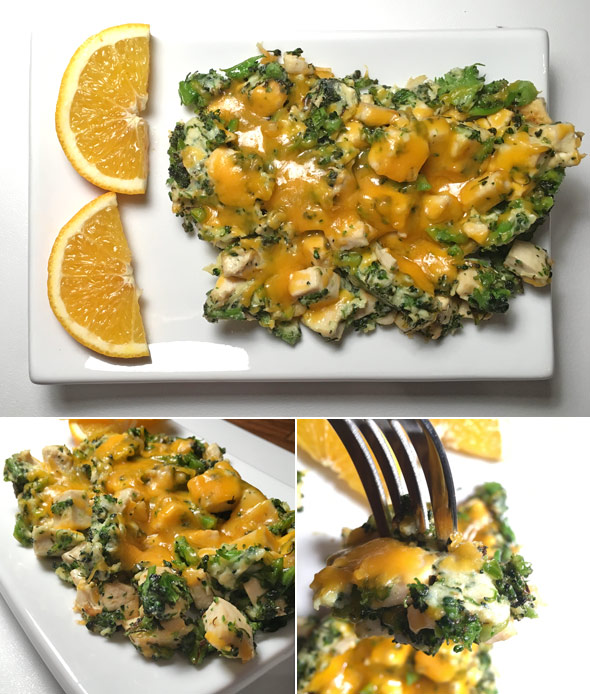 This recipe is also very versatile. Below, you can see a version of the recipe where I replaced the egg with 3 egg whites and added a chopped up turkey sausage link.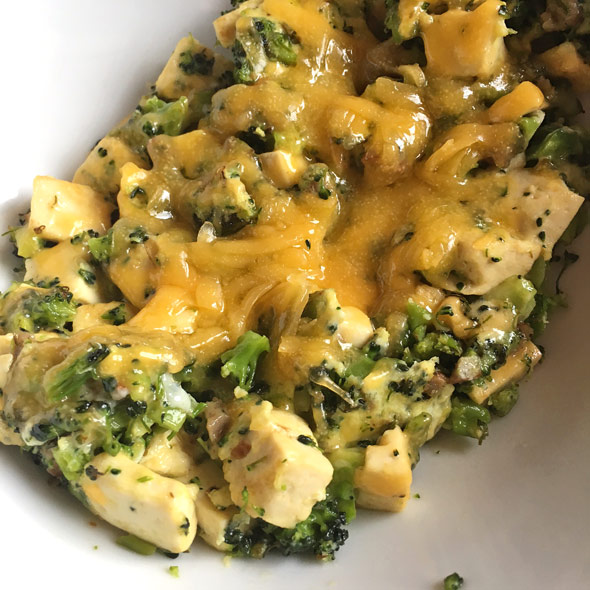 Healthy, flavorful and filling. This recipe makes one large serving. Just 6 ingredients.




Mr Breakfast would like to thank Mr Breakfast for this recipe.

Recipe number 3285. Submitted 3/9/2018.