Watermelon Boat

(10 servings)

watermelon
cantaloupe balls
honeydew melon balls
strawberries
miniature marshmallows
Cut off top third of watermelon. Cut zig-zag pattern 1-inch deep around top of watermelon. Scoop out watermelon balls, leaving shell intact. Combine melon balls, strawberries and marshmallows; mix lightly. Spoon fruit mixture into shell.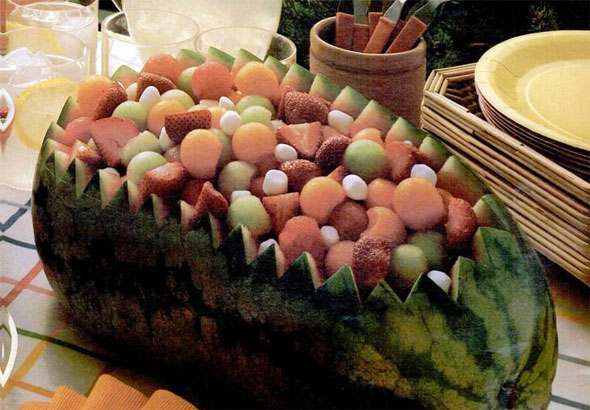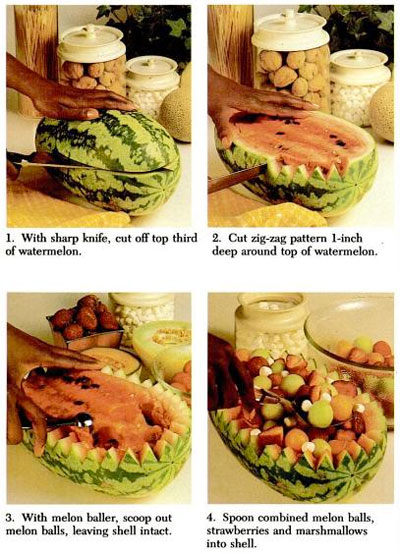 About This Recipe:

This vintage recipe is from the July 1983 issue of Ebony Magazine from an article titled "Summer Cookin' (Date With A Dish)" by Charla L. Draper.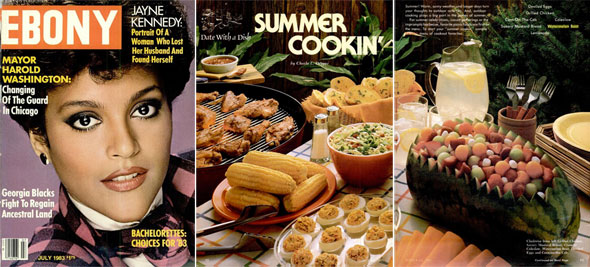 A must-have fresh fruit dish for any large brunch gathering - especially during the summer. To make it even more healthy, replace the miniature marshmallows with grapes.




Mr Breakfast would like to thank Mr Breakfast for this recipe.

Recipe number 3268. Submitted 10/28/2015.