Chocolate-Covered Strawberry Oatmeal

(1 serving)

1/2 cup quick-instant oats
dash salt
1/2 cup milk
1/2 cup water
1/2 teaspoon vanilla extract
2 teaspoons sugar (slightly rounded)
4 heaping teaspoons cocoa
4 to 6 strawberries
This oatmeal is really chocolatey and it only took about 10 minutes to prepare. The serving size is quite large and it kept me feeling full and satisfied until lunchtime. I used 6 strawberries and found that to be just right. Next time, I'll cut them into smaller pieces to make the overall texture a bit more uniform. I recommend tasting the oats before you add the strawberries. I ended up stirring in one more tablespoon of sugar to get the balance between the cocoa and the sweetness just right. Bottom Line: I liked it. It was easy. I'll make it again. (This recipe was submitted in February 2015. It was tested and photographed in August 2015.)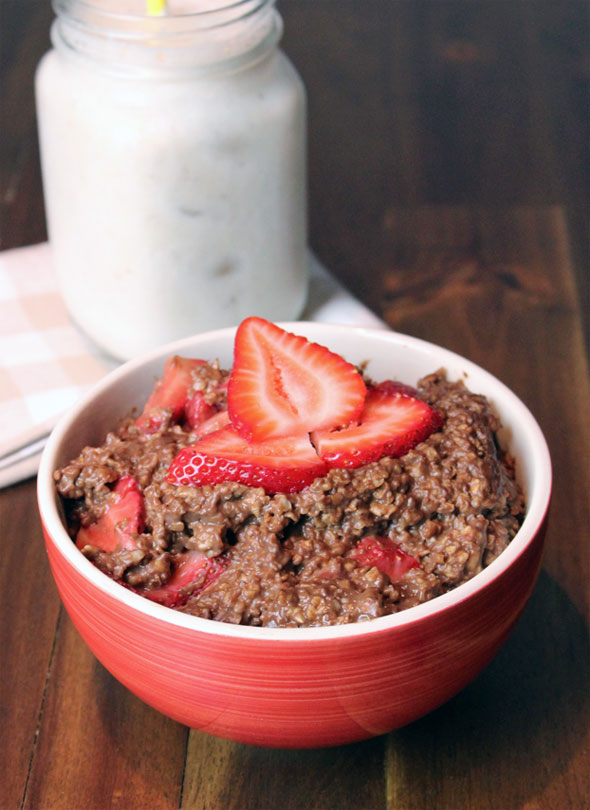 How To Make Chocolate-Covered Strawberry Oatmeal

Slice strawberries into small pieces. Combine oats, salt, milk, and water into a microwave-safe bowl. Heat for 90 seconds (or longer, depending on microwave speed). Remove, and add vanilla, sugar and cocoa. Stir well. Microwave for an additional minute, stirring at 30-second intervals, until thickened as desired. Add strawberries and stir well.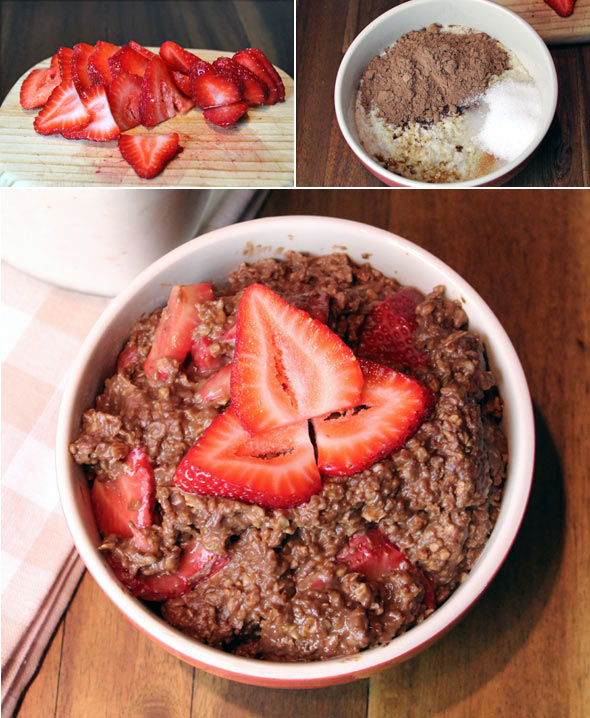 This easy, chocolatey oatmeal gives you heart-healthy oats with the taste satisfaction of a fun dessert.




Mr Breakfast would like to thank Anonymous Breakfast Lover for this recipe.

Recipe number 3254. Submitted 2/15/2015.