Super Fast Coffee Cake

(9 servings)

1 and 1/2 cups all-purpose flour
3 Tablespoons sugar
2 and 1/2 teaspoons baking powder
1/4 cup softened butter
3/4 cup milk
1 large egg
1 teaspoon vanilla
1/4 cup brown sugar
1/4 cup chopped nuts
1/2 cup favorite jam or pie filling
Imagine that you have guests coming over in an hour. Naturally, you want to serve them fresh baked goods. What to do? If you work quickly and diligently, this coffee cake can be made from scratch in 45 minutes. The topping is completely up to you. I used raspberry jam for mine. I could also see it being great with strawberry jam or apple pie filling. This recipe is quite sweet. I recommend that you taste your jam or pie filling and adjust the amount of brown sugar. If your jam is exceeding sweet, you could omit the brown sugar entirely. (This recipe was tested and photographed in August 2014.)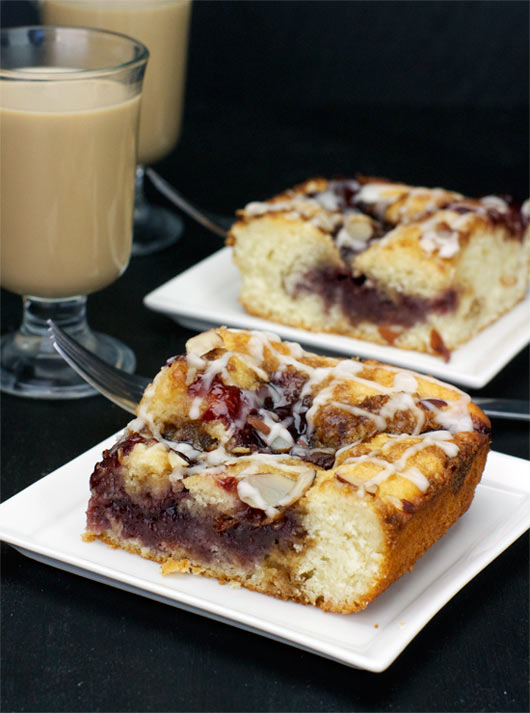 How To Make A Super Fast Coffee Cake

Preheat oven to 375 degrees,

Place first 7 ingredients in a bowl and mix well.

Pour into a greased 9-inch square pan. Sprinkle top with brown sugar and chopped nuts. Dot top with spoonfuls of jam.

Bake for 30 to 35 minutes (until toothpick inserted into cake comes out dry).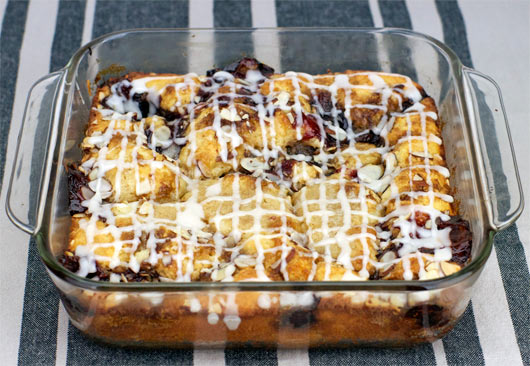 Optional Super Fast Icing

1/2 cup powdered sugar
2 teaspoons milk
1/2 teaspoon vanilla

Combine all ingredients and mix until fluid like syrup. Drizzle over cooled coffee cake.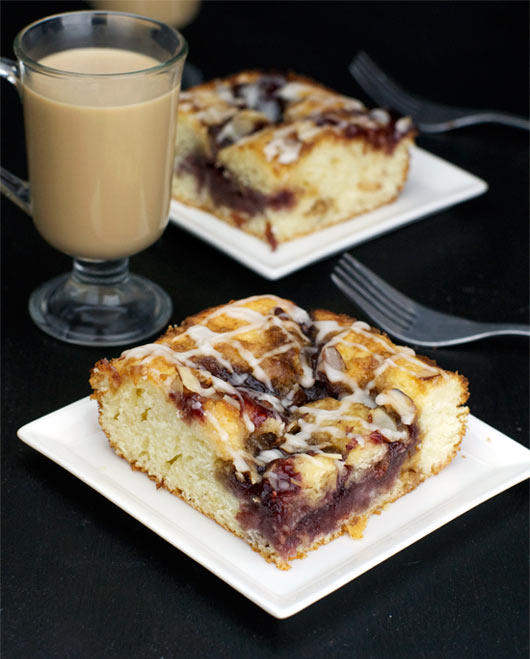 This coffee cake takes less than 10 minutes to prepare and about 30 minutes to bake. Best of all, you can make it any flavor you want.




Mr Breakfast would like to thank Mr Breakfast for this recipe.

Recipe number 3232. Submitted 8/1/2014.