Kale Green Smoothie

(2 servings)

2 cups kale - roughly chopped
1/4 cup crushed pineapple
1 medium banana
1 orange - peeled and sectioned
1 5-ounce container vanilla yogurt
6 or 7 ice cubes
I was stunned by how little you notice the kale in this recipe besides the effect it has on the color. In so many applications, kale can come across slightly bitter. Not here. It's just a burst of antioxidants and iron with nary an effect on the taste. This smoothie is easily modified to fit your tastes. Instead of yogurt, you can use milk. Flax seeds or chia seeds can be added for even more nutrition. You can try different fruits. A few you might try include green grapes, mango, strawberries, blueberries or chopped apple. No matter what you add, you won't change the fact that this smoothie is intensely green. I made this smoothie for St. Patrick's Day. I loved it. I'll be making it many more times. (This recipe was created, tested and photographed in March 2014.)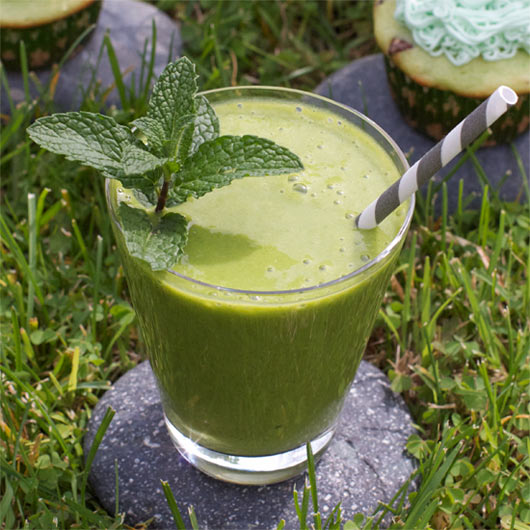 How To Make A Kale Green Smoothie

Place all ingredients in the blender and pulse until well blended with an even vibrant green color throughout.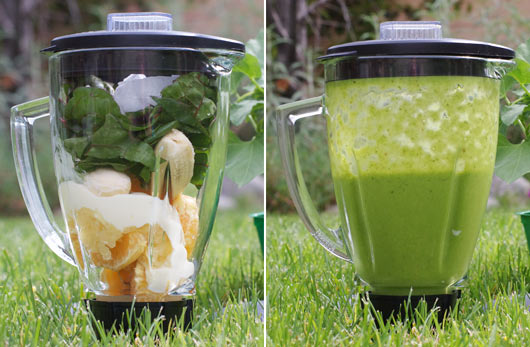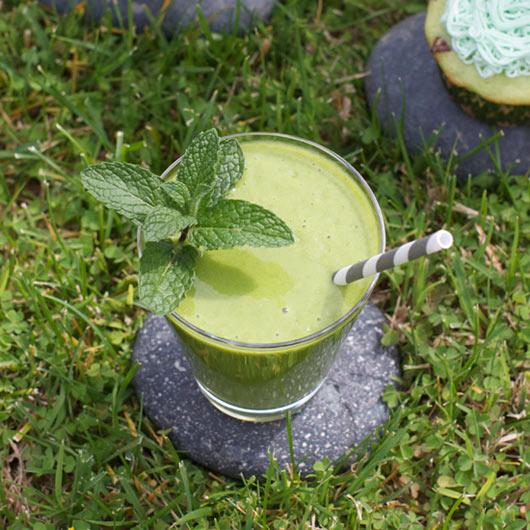 Get your antioxidants, iron and vitamin K in this very tasty, very GREEN, easy-to-make smoothie.




Mr Breakfast would like to thank Mr Breakfast for this recipe.

Recipe number 3222. Submitted 3/11/2014.