Skinny Chocolate Banana Smoothie

(1 serving)

1 cup ice
1 and 1/2 Tablespoons sugar-free hot chocolate mix
1/2 cup non-fat milk
1/2 cup decaffeinated coffee
1 banana
1 packet sugar substitute
I'm mostly prone to alternative rock, but I went through a phase of serious country music appreciation in college. About that time, Clint Black had a huge hit with a song called "A Better Man" which I absolutely loved. So, I knew I liked his music. What would I think of his smoothie?

I found this recipe at the Hollywood, CA public library while thumbing through out-of-print cookbooks. It's from a great collection titled The Sinatra Celebrity Cookbook. In the future, I may test and post other recipes from the book (Gregory Peck's Happy Pappy Eggs anyone?), but for now, let's concentrate on Clint Black's smoothie.

I used this drink to replace my morning coffee (I used regular joe) and had it with a broiled grapefruit. I found it very tasty. It's a smoothie that has a mocha shake feeling even with the low-fat ingredients. Bottom line: I'm leaving here (the breakfast table) a better man.* Thanks Clint! (Recipe tested and photographed in September 2013.)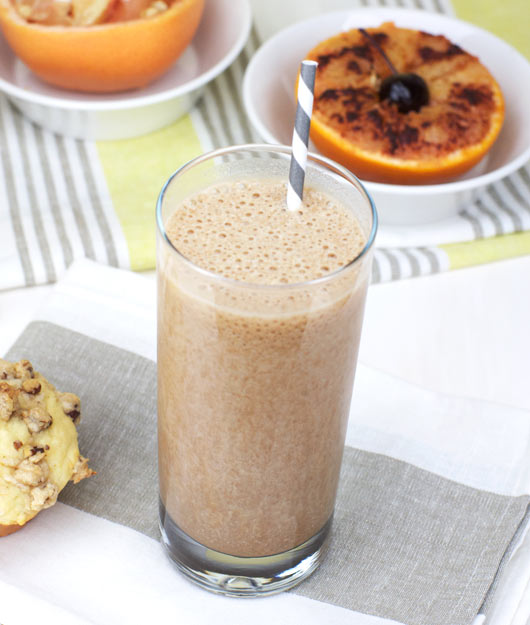 How To Make A Skinny Chocolate Banana Smoothie

Combine ice, chocolate mix, milk, coffee banana and sugar substitute in blender container.

Blend until smooth.

Serve cold. Serves 1.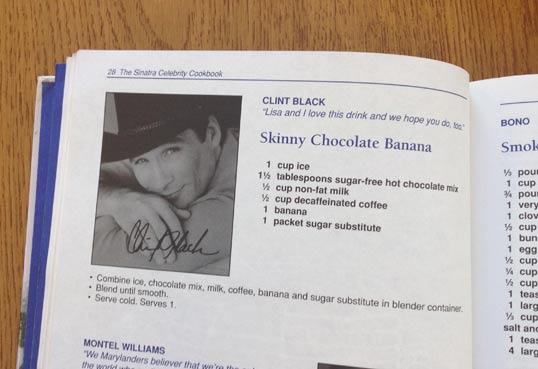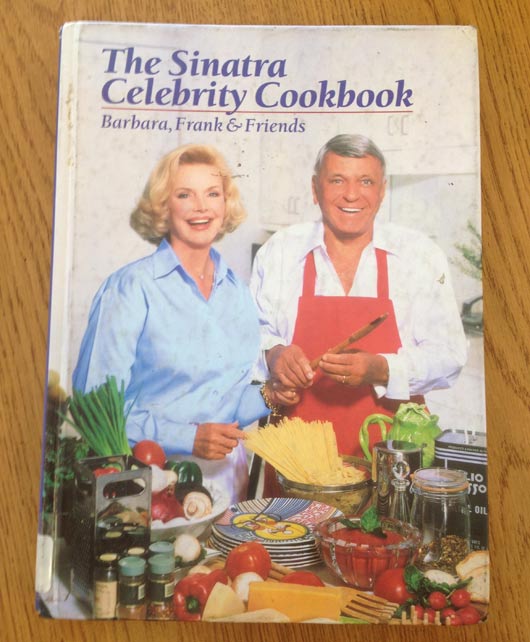 * A loving nod to the lyrics of Clint Black's hit track

The Sinatra Celebrity Cookbook was published in 1996 with proceeds going to the Barbara Sinatra Children's Center at Eisenhower. It is currently out of print, but you might be able to find used copies on Amazon or eBay.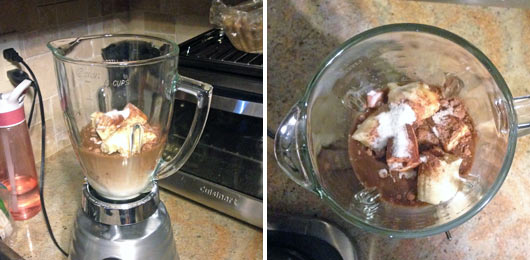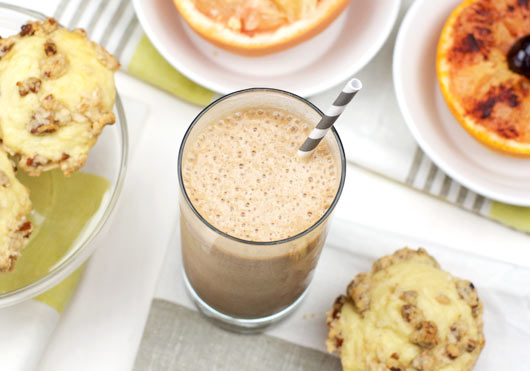 Country star Clint Black's low-fat mocha-flavored banana smoothie from The Sinatra Celebrity Cookbook.




Mr Breakfast would like to thank Mr Breakfast for this recipe.

Recipe number 3206. Submitted 9/30/2013.