Overnight Waffle Batter

(8 servings)

2 teaspoons sugar
1/2 cup warm water (ideally 110 degrees)
1 package of active dry yeast
2 large eggs
2 cups milk
1/2 cup melted butter (canola oil will also work)
1 teaspoon vanilla
2 cups all-purpose flour
1 teaspoon salt
1/2 teaspoon cinnamon
1/4 teaspoon freshly grated nutmeg
I've tested this recipe in both a Cuisinart 4-Slice Belgian Waffle Iron (Model WAF-4B) and a Chef's Choice WafflePro Waffle Maker (Model 840B). This recipe gave great results for both, with the best results from the Belgian waffle maker designed to produce thicker waffles. I think it's safe to say that this recipe will work wonderfully with any waffle maker. The waffles that I made were crisp on the outside and light and airy inside. A+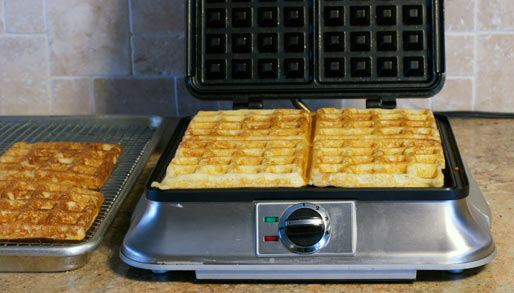 How To Make Overnight Waffle Batter

In a small bowl or mug, dissolve the sugar in the warm water. Stir in the yeast and leave alone for 5 minutes until foamy on top.

In a medium bowl, beat the eggs lightly. Add the milk, melted butter and vanilla and whisk until well combined.

In a large bowl, mix together the flour, salt, cinnamon and nutmeg. Add the yeast mixture and the milk mixture and stir until well combined.

Cover and refrigerate overnight.

In the morning, remove the batter from the refrigerator, stir and let set for 15 minutes.

Make waffles according to your waffle maker's instructions. These are best when when cooked crisp and golden brown so a higher heat setting is preferred. Be sure to use the amount of batter instructed by your waffle iron.

This recipe makes 8 servings.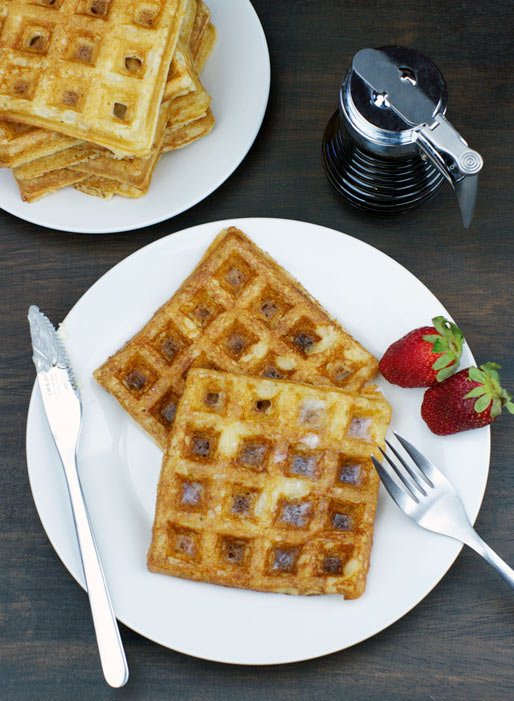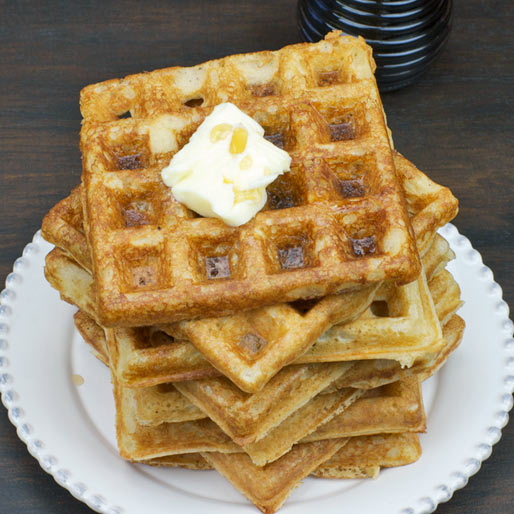 This recipe made 12 (almost 16) 4 1/2 x 4 1/2 inch square waffles using my 4-slice Belgian waffle maker or 10 (almost 11) 7-inch waffle using the round waffle maker.


These yeast waffles are crisp on the outside and light and fluffy inside. Best of all, there's no fuss in the morning. Make the batter the night before. The next day, just stir your batter and make your waffles.




Mr Breakfast would like to thank Mr Breakfast for this recipe.

Recipe number 3168. Submitted 3/27/2013.