Mock Lemon Danish

(1 serving)

1 whole wheat English muffin
2 Tablespoons plain Greek yogurt
sweetener to taste (equal to 1/2 teaspoon sugar)
1/8 teaspoon (or less) cinnamon
2 teaspoons lemon curd
This recipe was a super pleasant surprise. I was thinking, "Oh cute... somebody thinks they can make a Danish from an English muffin... maybe the recipe submitter was a little kid." I decided to give it a try, figuring it would at least be edible. Imagine my delight when I bit into one and it tasted just like a Danish. I topped mine with Homemade Lemon Curd. I think you'll be as happily amazed as I was when you try this ultra-easy mock Danish. BONUS... see the end of this recipe for a crazy, wonderful variation. (This recipe was submitted in 2013. It was tested and photographed in January 2014.)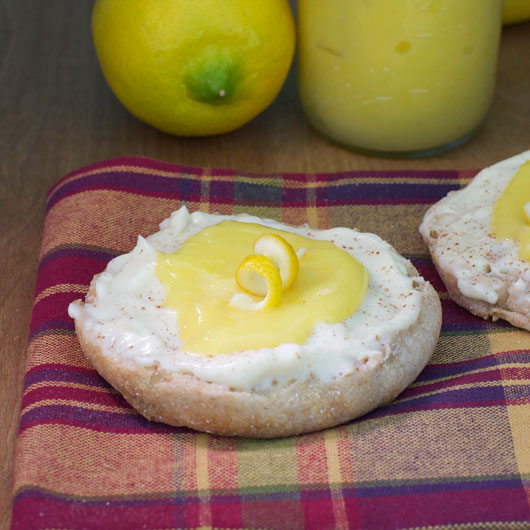 How To Make A Mock Lemon Danish

Split English muffin and toast to your liking.

Mix yogurt, sweetener and cinnamon together. Spread yogurt mixture on each half of the English muffin. Spread 1 teaspoon of lemon curd on each muffin half.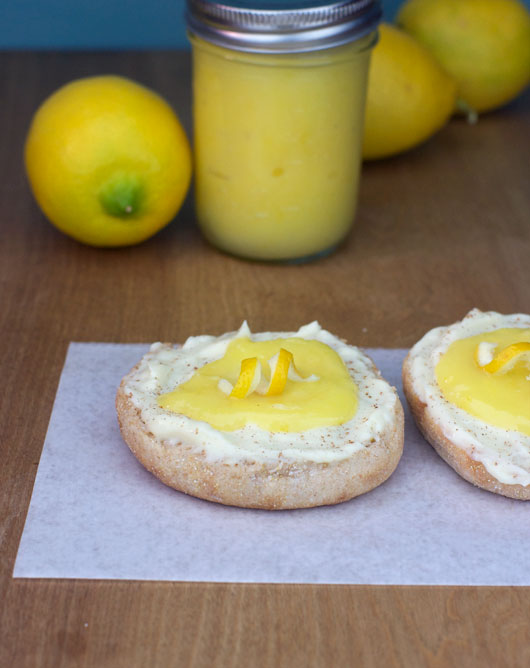 Special Note From Mr Breakfast:

When I first made this, I found that it wasn't photographing well because the yogurt was too fluid and was dripping off of the English muffin in a few spots. I decided to be tricky and use VANILLA PUDDING to act as the yogurt in photos. Surprise! Surprise! I liked it even better with the pudding. Who would have ever thought vanilla pudding on an English muffin would be so good? Trust me on this one.

I love this quick breakfast with a great cup of coffee. Feel better about how you start your day.




Mr Breakfast would like to thank maggie91 for this recipe.

Recipe number 3159. Submitted 1/17/2013.