Cranberry Sauce Pancakes

(6 servings)

1 and 1/3 cup all-purpose flour
2 teaspoons baking powder
1/2 teaspoon salt
2 large eggs - separated
4 tablespoons butter - softened
1 teaspoon sugar
1 cup milk
1 teaspoon vanilla
1 teaspoon lemon zest
1/3 cup cranberry sauce
Forget blueberries for a while. The combination of tart and sweet that you get from cranberries makes them an ideal ingredient to add to pancakes. Next time around, I'll probably increase the amount of cranberry sauce to 1/2 cup. Other than that, I was very happy with the results.

The fact is... you don't really need a recipe to make these. You can use a packaged mix and just add cranberry sauce to the final batter. But if you want to make them from scratch...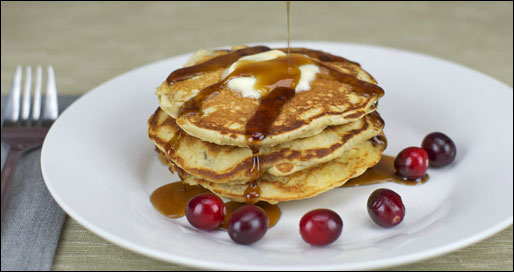 How To Make Cranberry Sauce Pancakes

In a large mixing bowl, whisk together the flour, baking powder and salt.

Beat the egg whites in separate mixing bowl until stiff peaks form. Set aside.

In a medium mixing bowl, beat the egg yolks with the butter and sugar. Beat in the milk, vanilla and lemon zest.

Add the milk mixture to the flour mixture and stir with a spatula until just combined. Add the beaten egg whites and the cranberry sauce and gently fold them into the batter. Let mixture set 10 minutes before cooking.

Place a large frying pan over medium heat and grease with cooking spray or butter (about 1 Tablespoon butter per batch of pancakes). Dollop the batter in 1/4 cup amounts per pancake. Cook until the edges appear dry and bubbles form on the top - about 2 minutes. Flip and cook the other side to golden brown.

Top with butter and warm maple syrup. For a double cranberry extravaganza, try topping them Cranberry Sauce Pancake Topping.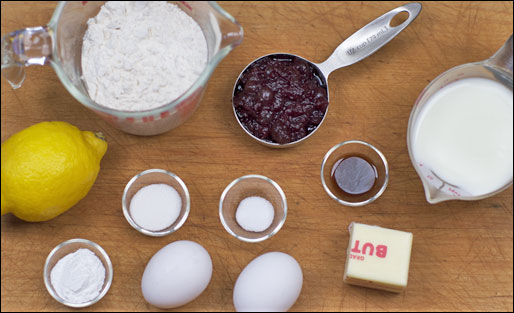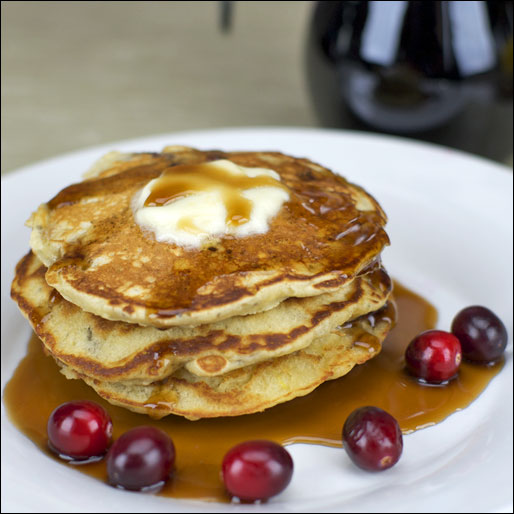 Perk up your pancakes during the holidays by using leftover cranberry sauce. For best results, use a cranberry sauce with whole berries as apposed to jellied kind.




Mr Breakfast would like to thank Mr Breakfast for this recipe.

Recipe number 3149. Submitted 11/20/2012.