Blitzkuchen (German Coffee Cake)

(6 servings)

1/3 cup (about 1 ounce) chopped walnuts
1/3 cup sugar
1 and 1/2 teaspoons cinnamon
1 Tablespoon butter or margarine - melted
1 cup all-purpose flour - sifted
1/2 cup additional sugar
1 and 1/2 teaspoons baking powder
1/2 teaspoon salt
1/4 cup shortening
1 egg - well beaten
1/2 cup milk
Grease bottom of an 8-inch round layer cake pan.

For Topping - Mix thoroughly in order and set aside walnuts, 1/3 cup sugar, cinnamon and butter or margarine.

For Cake - Sift together flour, 1/2 cup sugar, baking powder and salt.

Cut in shortening with pastry blender or 2 knives until pieces are the size of rice kernels.

Make a well in center of dry ingredients and add egg and milk all at one time.

Stir, mixing only enough to moisten dry ingredients, about 15 strokes. Turn batter into pan and spread evenly to edges. Sprinkle topping over surface and gently pat down with back of a spoon or fork.

Bake at 375 degrees about 20 minutes, or until a wooden toothpick or cake tester comes out clean when inserted gently in center of coffee cake.

Serve Blitzkuchen hot.

6 servings.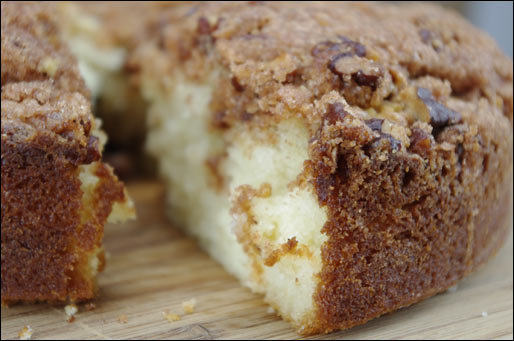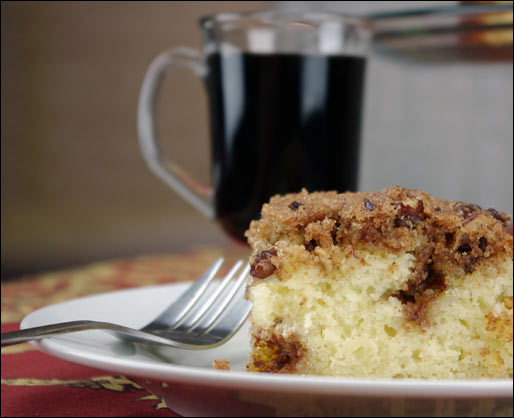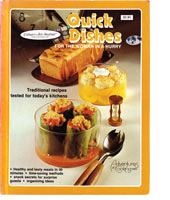 This recipe is from the 1982 book Quick Dishes For The Woman In A Hurry from the Culinary Arts Institute's Adventures In Cooking Series. The book features several egg, waffle and quick bread recipes for the breakfast enthusiast. It's out of print but you can occasionally find a used copy on Amazon.



Kuchen is the German work for cake. Blitz means lightning, as in Lighting Fast. So what we have here is a delicious coffee cake you can make in a flash (or 30 to 40 minutes to be more precise).




Mr Breakfast would like to thank Mr Breakfast for this recipe.

Recipe number 3120. Submitted 6/19/2012.