Zucchini Coffee Cake

(6 servings)

2 cups grated zucchini (about 3 medium zucchinis)
3 large eggs
1 cup vegetable or canola oil
1 cup brown sugar - packed
1 teaspoon vanilla
2 cups all-purpose flour
3 teaspoons cinnamon
1 and 1/2 teaspoon baking powder
1 teaspoon baking soda
1 teaspoon salt
1 cup pecans or walnuts - chopped


For The Topping:
1/2 cup additional all-purpose flour
1/2 cup additional brown sugar - packed
1/4 cup additional pecans or walnuts - chopped
1/4 cup butter (1/2 stick)
This coffee cake had a fantastic flavor and a really nice moist texture. I'm often inclined to spread a little butter on a slice of coffee cake, but this one didn't need anything to amp it up. It was pretty much perfect. My cooking time was 55 minutes. I covered it with foil after 45 minutes so the top wouldn't get too brown. There's instructions for an optional icing after the main recipe. I strongly suggest you add that. It was the element that transformed this from a quality cake-shaped zucchini bread to an indulgent and fun coffee cake. (This recipe was submitted in 2011. It was tested and photographed in August 2015.)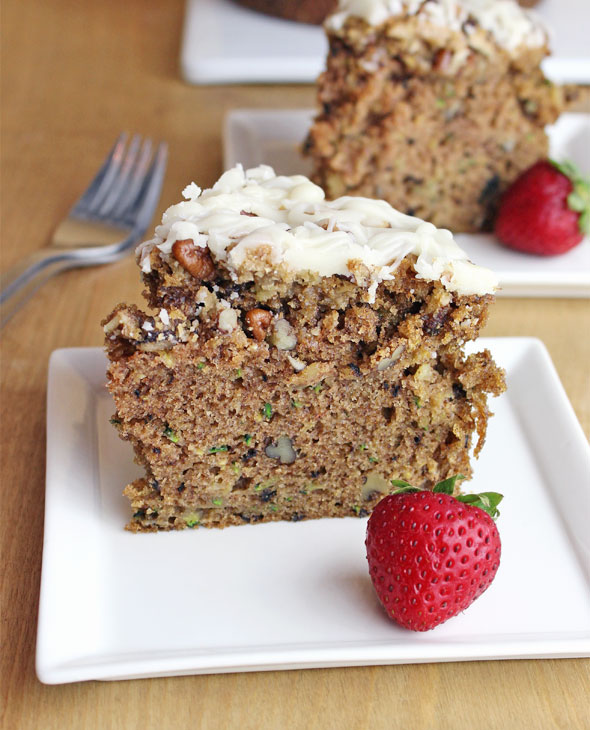 How To Make A Zucchini Coffee Cake

Preheat oven to 350 degrees. Prepare a 9 x 2-inch round baking dish by coating generously with cooking spray. In a small bowl, prepare the topping by simply combining the topping ingredients together. Set aside.

In a large bowl, beat the eggs. Add the oil and 1 cup brown sugar and mix well. Stir in the vanilla.

In a separate bowl, sift together the the flour, cinnamon, baking powder, baking soda and salt.

Add the dry ingredients to the wet ingredients and stir until just mixed and moistened. Fold in the grated zucchini and nuts.

Pour batter into prepared baking dish. Sprinkle with the topping mixture. Bake at 350 degrees for 40 to 45 minutes. Test if it's done by inserting a toothpick in the center of the coffee cake. If it come out with no batter sticking to it, the coffee cake is ready.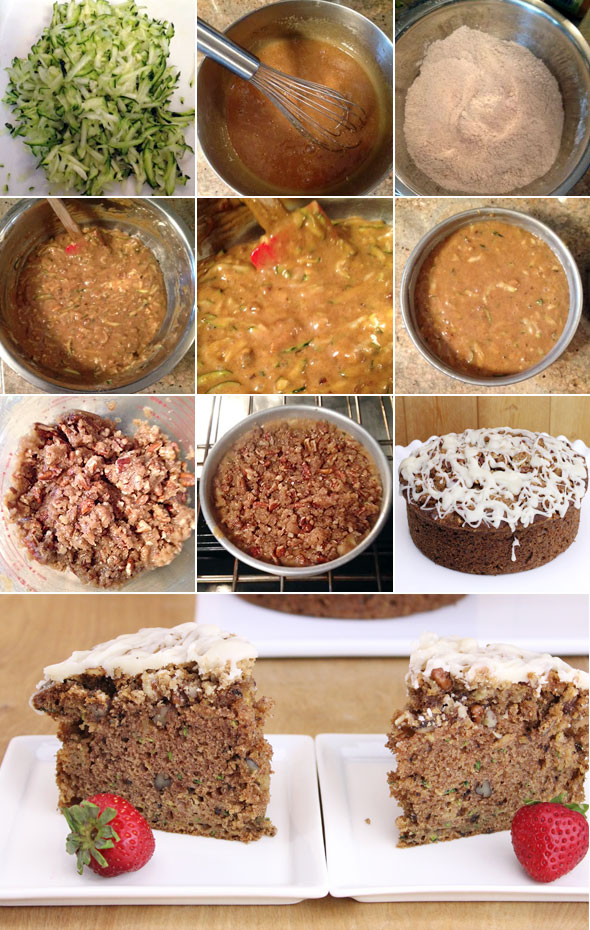 Optional Icing:

2 Tablespoons butter
1 cup powdered sugar
3 Tablespoons milk
1/2 teaspoon vanilla
1/4 teaspoon almond extract

Melt the butter in a small saucepan over low heat. Add all other ingredients and whisk until smooth. Drizzle over cooled coffee cake.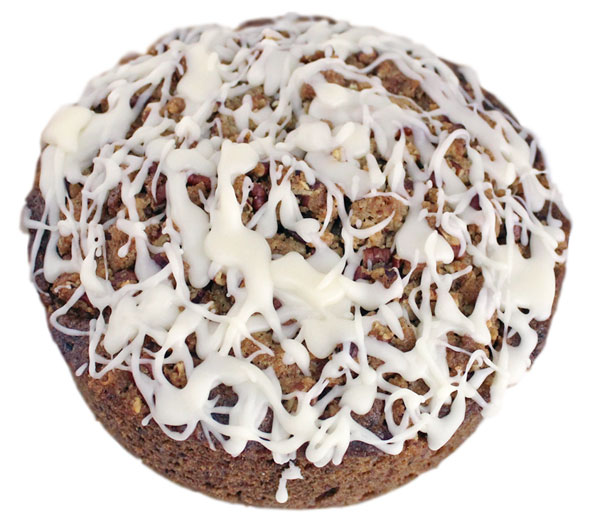 The zucchini adds a lot of moistness to this coffee cake. The flavor mixes just right with brown sugar, vanilla and chopped nuts. Additional nuts and brown sugar are mixed with butter and flour for a topping that is out of this world.




Mr Breakfast would like to thank TexasJen for this recipe.

Recipe number 3067. Submitted 11/16/2011.