Lemon Friends (Scones)

(14 servings)

2 cups all-purpose flour
1/4 cup sugar
1 Tablespoon baking powder
1/4 teaspoon salt - omit if using salted butter
1 Tablespoon finely grated lemon peel
6 Tablespoons cold butter - cut into little chunks
2 large eggs - beaten
1/2 cup milk
1 Tablespoon vanilla extract
This is one of the best scone making experiences I've had in a long time. They came out so light, it was amazing. The lemon flavor was ever-present, but not overwhelming. I think the trick is... don't be afraid to incorporate more flour before you cut these scones. I turned the dough out onto my floured surface, sprinkled it with flour and then folded the dough into itself about 4 times - sprinkling on more flour each time. I drizzled a lemon icing over the finished, cooled scones. Instructions for that are below. (This recipe was submitted to the site in 2002. It was tested and photographed in January 2014.)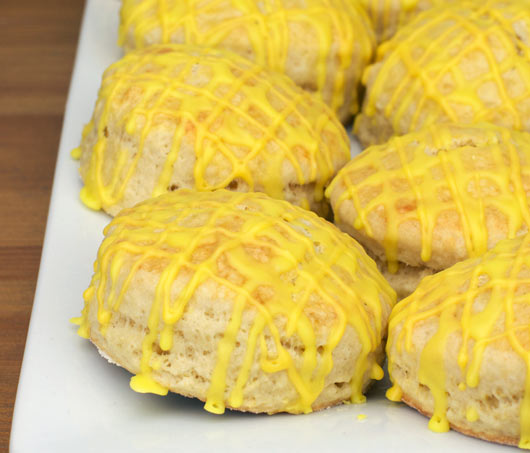 How To Make Lemon Friends (Scones)

Preheat oven to 400 degrees.

In a large bowl, combine the flour, sugar, baking powder, salt and lemon zest. Cut in the butter pieces until the mixture is crumbly.

In another bowl, combine the 1 of the 2 beaten eggs (you'll use the rest soon) with milk and vanilla extract. Add this to the dry ingredients and mix until the dough forms a ball. Turn the dough onto a floured surface and knead. Roll out to 1/2-inch thick.

Using a 2-inch cutter, cut out the scones. Place on an ungreased baking sheet and brush with remaining beaten egg (told ya). Bake for 12 to 14 minutes, or until light brown.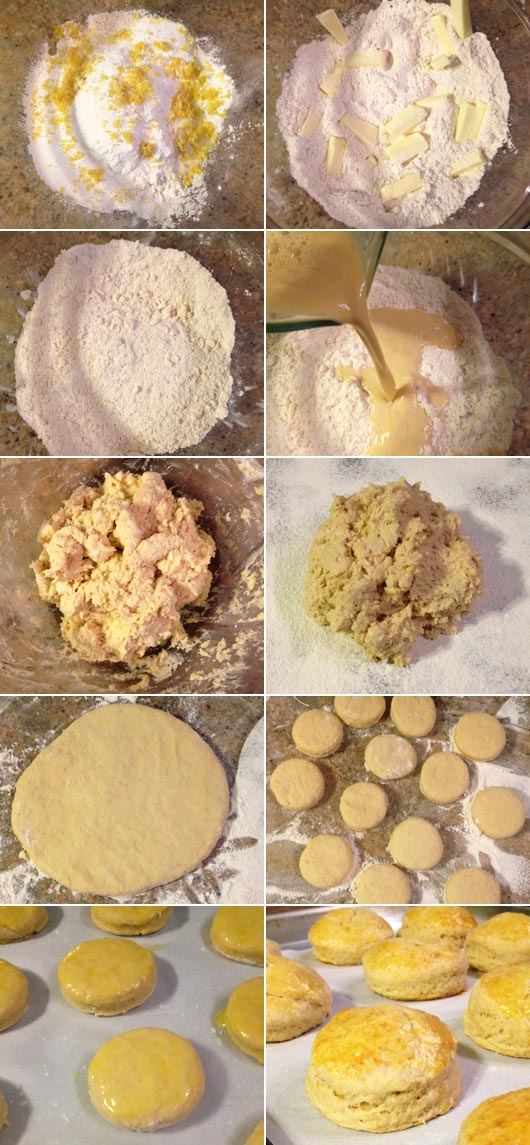 To make a Lemon Drizzle Icing

- 2/3 cup powdered sugar
- 4 teaspoons fresh lemon juice
- 1/2 teaspoon vanilla
- 1 drop yellow food coloring

Combine the powdered sugar, juice and vanilla. Stir with a tiny whisk or fork until a thick icing forms. Whisk in the food coloring. Drizzle over cooled scones.



I transfer the icing to a regular sandwich baggie and then I snip off one corner so I can use that as a piping bag.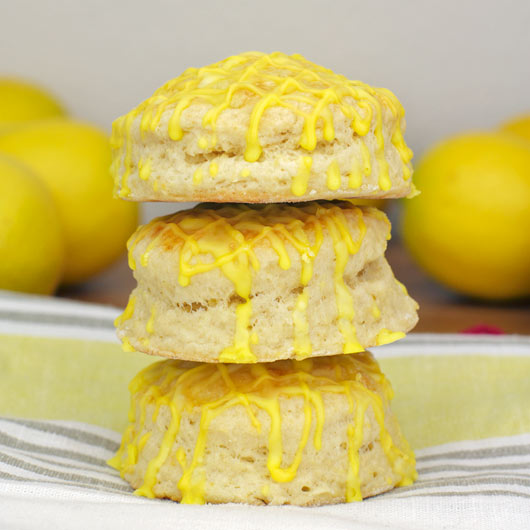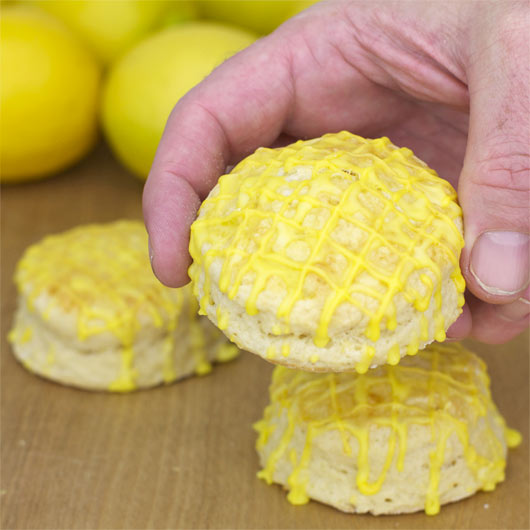 A simple scone that gets a lot of flavor from a little grated lemon peel. Buttery with vanilla undertones.




Mr Breakfast would like to thank Checkers for this recipe.

Recipe number 306. Submitted 7/5/2002.