Afghani Eggs

(6 servings)

1 bunch of scallions (about 10 green onions)
1 large tomato
3 or 4 Tablespoons canola oil or olive oil
6 large eggs
salt - to taste
a few springs cilantro - for garnish
I like this recipe because it's easy to make and the ingredients are pretty simple, but it turns out like something that might bust your wallet at a fancy restaurant. I used a garlic-infused olive oil (3 Tablespoons) to make mine. I was worried that it might have too much onion flavor, but the scallions cooked down to lend a complexity to the tomatoes rather than standing out too much on their own. The only change I'd make in the future is to reduce the number of eggs to 4. The frying pan was a little crowded and, in the end, I wished my tomato to egg ratio was a little higher. Overall: Winner! (Recipe submitted in 2011. Tested and photographed in August 2013.)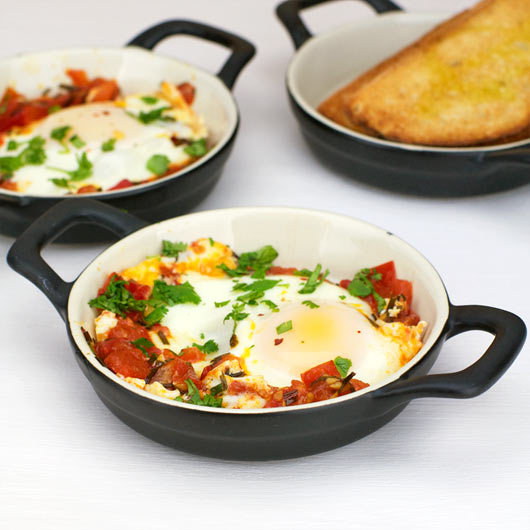 How To Make Afghani Eggs

Chop the scallions and dice the tomato.

Heat oil in a medium frying pan over medium heat. Add the scallions and saute until slightly browned. Add the diced tomato and season with salt to taste. Stir mixture and allow tomato to soften and juices to infuse.

Gently crack the eggs on top. Reduce heat to medium low and allow egg whites to solidify.

Next, you can either put a lid on for a minute or two to allow tops of eggs to cook or I usually make a small space between the eggs (with a spoon) to get the oil and continuously spoon hot oil over the yolks to ensure the tops have cooked properly.

When the top of yolks just begin to loose their translucence, they are done.

Garnish each serving with coarsely chopped cilantro. Serve with any type of bread.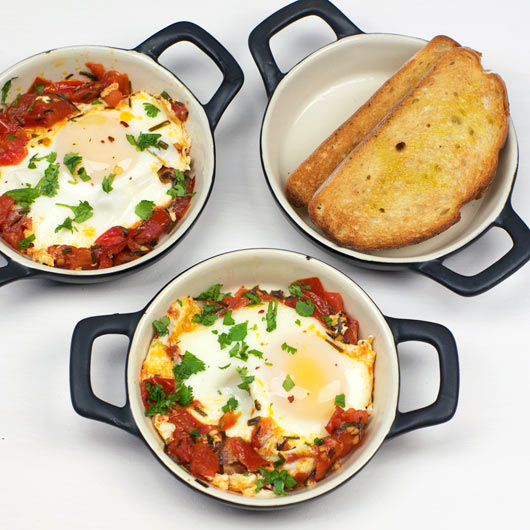 We usually sprinkle red pepper and a little salt on top. It's an easy dish to make and it has a lot of flavor from the fresh tomato and cilantro.




Mr Breakfast would like to thank Phyka2010 for this recipe.

Recipe number 3050. Submitted 9/3/2011.