Key Lime Pie Oatmeal

(1 serving)

1/4 cup steel-cut rolled oats
1/2 cup milk
1/2 cup water
2 Tablespoons lime juice
1 Tablespoon sweetened condensed milk
1 Tablespoon butter
1 teaspoon honey
1 graham cracker - crushed
This recipe was submitted in 2011. I've made changes to it since and I think it is really, really good now. All changes are reflected in the current ingredient list and instructions. In it's original incarnation, the oatmeal was okay, but not greatly reminiscent of the flavor of key lime pie. So I looked at key lime pie recipes to see how I might update this oatmeal recipe. I added a touch of sweetened condensed milk and butter and doubled the amount of lime juice. Rather than a previous topping of sugar and flour (weird), I'm recommending that you top each serving with crumbled graham cracker (to emulate a graham cracker crust) and whipped cream if you have it. A little lemon zest is also a nice touch. Now, this oatmeal really does bring to mind the flavors of that great pie. I hope you'll agree. (This recipe was tested and photographed in February 2014.)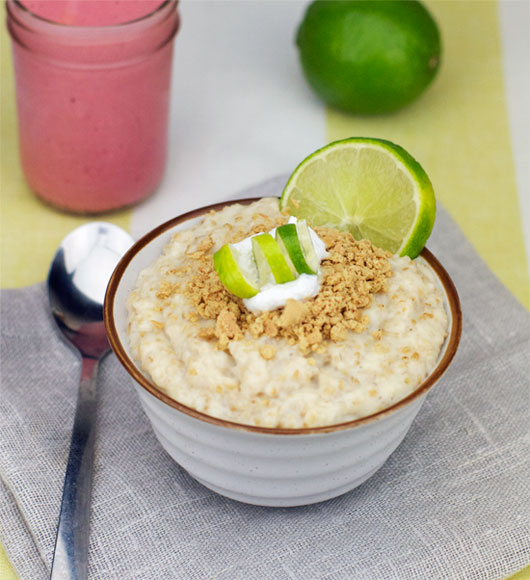 How To Make Key Lime Pie Oatmeal

Bring the milk and water to a rolling boil in a saucepan. Add the oats and allow to boil for 1 minute. Reduce heat to a simmer and cook 30 more minutes - stirring every 10 minutes.

Remove oatmeal from heat and stir in lime juice, condensed milk, butter and honey.

Transfer oatmeal to a bowl and top with crushed graham cracker.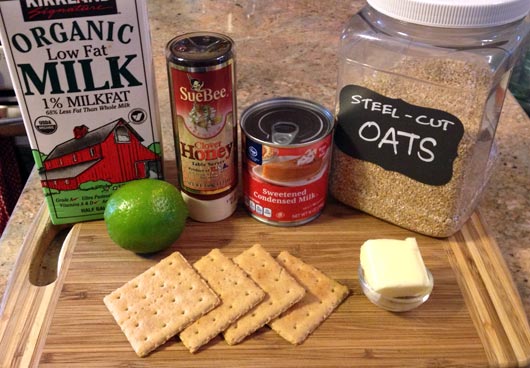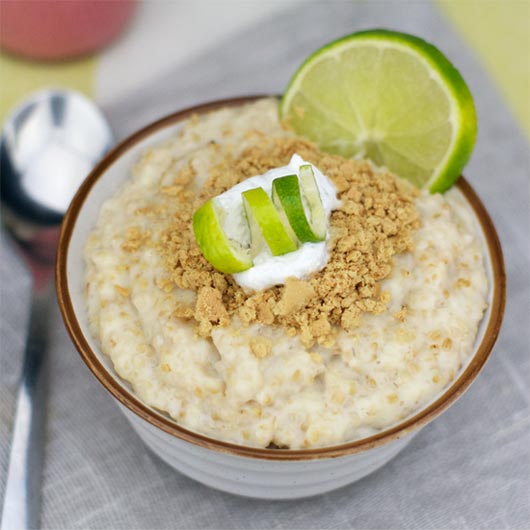 If you like lime and you like oatmeal, you're gonna like this lime oatmeal! Tastes like key lime pie!




Mr Breakfast would like to thank Griffin for this recipe.

Recipe number 3032. Submitted 6/10/2011.