Cottage Cheese Scrambled Eggs

(6 servings)

large skillet
6 eggs
3/4 cup cottage cheese
2 Tablespoons milk
1 Tablespoon chopped chives
1/2 teaspoon salt
1/8 teaspoon pepper
2 Tablespoons butter
In a mixing bowl, beat eggs just until yolks and whites are blended. Stir in cottage cheese, milk, chives, salt and pepper. In skillet, over low heat, melt butter, add egg mixture. Turn portions of egg mixture with spatula as it begins to thicken; do not stir and do not overcook. Serve immediately.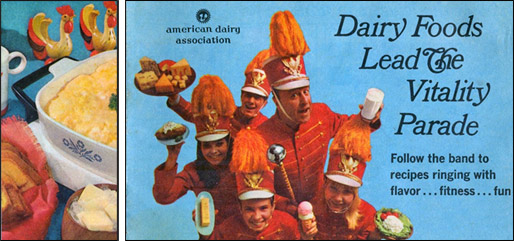 Variation:

Herb Scrambled Eggs: Omit chives Add 1/4 teaspoon ground thyme, 1/4 teaspoon basil leaves and 1/8 teaspoon leaf marjoram to beaten eggs along with cottage cheese, milk, salt and pepper.


A vintage recipe from an American Dairy Association pamphlet insert titled "Dairy Foods Lead The Vitality Parade."




Mr Breakfast would like to thank Mr Breakfast for this recipe.

Recipe number 3015. Submitted 4/20/2011.