Bacon Logs

(4 servings)

4 servings of French Toast (recipe suggestion below)
8 to 12 slices of bacon - cooked crisp
pancake syrup
This is a fun breakfast idea from a classic 1967 advertisement for Log Cabin Syrup and Armour Star Bacon:

"A breakfast so good, you'll eat it the night before!

"Bacon Logs are as easy as rolling off a you-know-what to fix. Just cut French Toast into strips - and in between them, and on top, place sizzly slices of Armour Star Bacon. Then - pass the Log Cabin Syrup that adds the crowning glory."

The ad doesn't specify a recipe for French Toast, so here's one of the most popular French Toast recipes on MrBreakfast.com.

If you need any assistance with your bacon, please check out our The Quick & Easy Guide To Crispy Bacon.

Enjoy!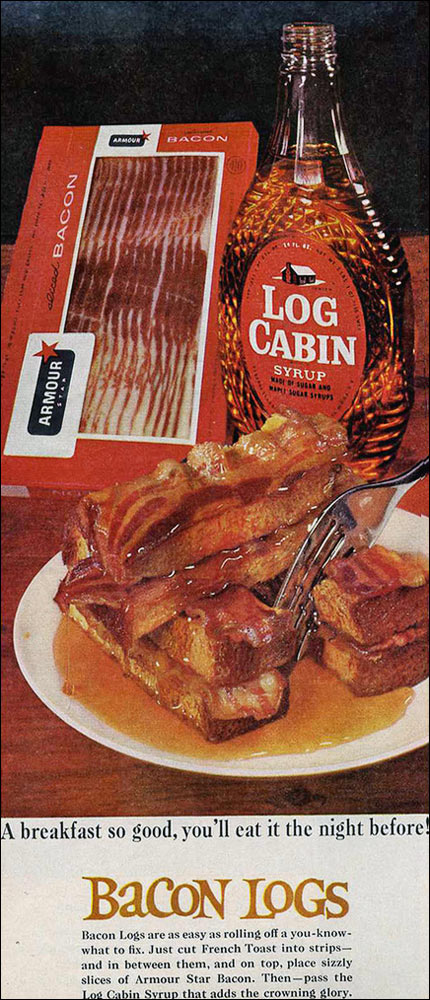 Cooking Tips:

Day old bread is always best for French Toast. If your bread is super fresh, place slices in the oven at 200 degrees for 30 to 40 minutes. Dry bread absorbs more egg mixture and the result is always better.

Try cutting your bread into strips (logs) before dipping into the egg mixture. That way, every surface of the bread will be coated in golden brown goodness.

If making your French Toast in batches, preheat your oven to 325 degrees. When all slices have been fried to golden brown, place all bread pieces in the oven on a baking sheet for about 12 minutes. Not only will everyone have warm French Toast at the same time, but the custard that soaked into the bread will cook a little more and give you fuller flavor and a nice consistent texture.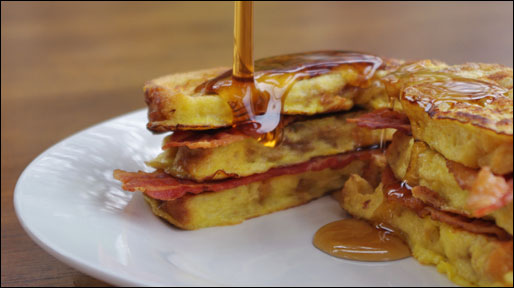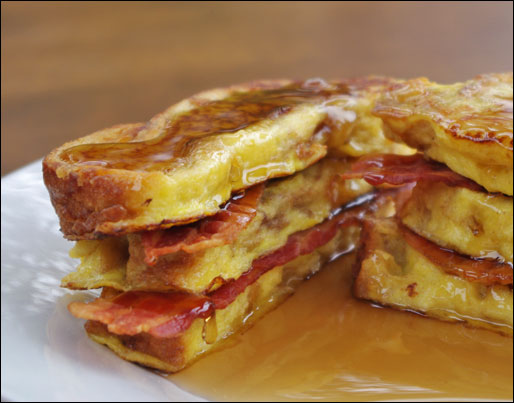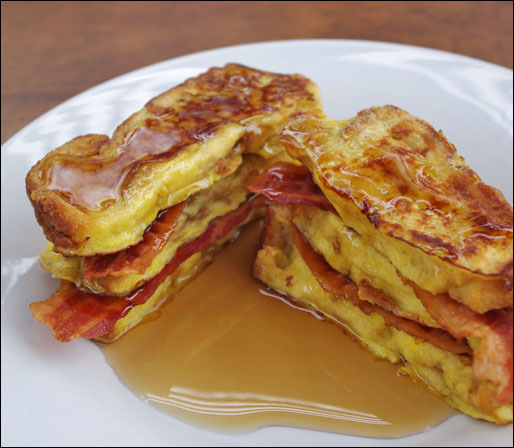 French Toast slices stacked with bacon and drizzled with maple syrup. Easy to make and fun.




Mr Breakfast would like to thank Mr Breakfast for this recipe.

Recipe number 3008. Submitted 4/5/2011.