Breakfast Cereal Coffee Cake

(8 servings)

2 cups buttermilk baking mix
1/2 cup firmly packed brown sugar - divided
2 cups Post Honey Bunches Of Oats Cereal (any variety) - divided
1 large egg
1 cup milk
1/2 teaspoon ground cinnamon
2 Tablespoons butter or margarine
Mix baking mix, 1/4 cup of the brown sugar and 1 cup of the cereal in large bowl. Beat egg in small bowl; stir in milk. Add to dry mixture; stir just until moistened. Pour into greased 8-inch square baking pan.

Mix remaining 1 cup cereal, remaining 1/4 cup brown sugar and cinnamon in small bowl. Cut in butter until mixture resembles coarse crumbs. Sprinkle over batter.

Bate at 375 degrees for 30 minutes or until toothpick inserted in center comes out clean. Serve warm.

Prep time: 10 minutes

Baking time: 30 minutes

Makes 8 servings.


(You can make your own buttermilk baking mix by combining 5 cups flour, 2 Tablespoons baking powder, 1/4 cup sugar, 1 cup shortening, 1/2 cup buttermilk powder and 1 teaspoon baking soda. Pulse until you get a uniform consistency.)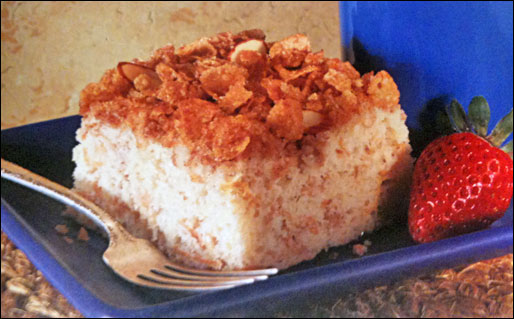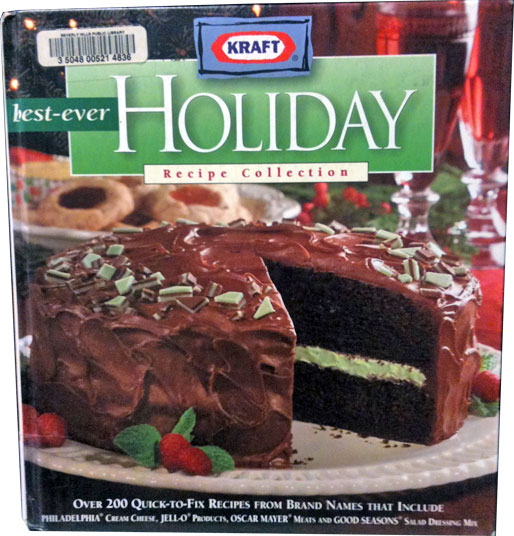 This recipe is from the very fun 1999 cookbook called Kraft Best Holiday Recipe Collection - Over 200 Quick-To-Fix Recipes From Brand Names That Include PHILADELPHIA Cream Cheese, JELL-O Products, OSCAR MAYER Meats and GOOD SEASONS Salad Dressing Mix. It's no longer available new, but you can sometimes find used copies on Amazon or eBay... or your local library like the copy pictured above.


Turn Honey Bunches Of Oats Cereal into a delicious coffee cake with this easy recipe.




Mr Breakfast would like to thank Mr Breakfast for this recipe.

Recipe number 2995. Submitted 3/1/2011.