Pumpkin Spice Eggnog French Toast

(4 servings)

sliced bread
pumpkin spice eggnog
butter
This recipe comes to MrBreakfast.com by way of Laura Flowers and her awesome blog called The Cooking Photographer. You'll find recipes there for every meal, all with beautiful photos. If you like this recipe, she has a whole section of holiday food. Check it out!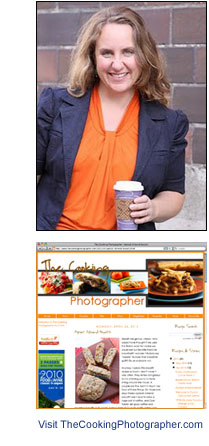 Place some eggnog in a wide shallow bowl. Set bread and bowl beside the stove.

Heat a good dollop of butter in a skillet over medium high heat until the foam begins to subside. Soak bread on both sides and shake off the excess nog.

Fry bread on one side. When golden brown, lift up the slices and add a little more butter. Flip the bread over and cook until done. Repeat until happy.

Serve with a sprinkle of powdered sugar and maple syrup if desired.

"You can make this with regular eggnog too if you can't find the other. The only trick to this quick breakfast is butter. You must very generously butter your pan or the bread will stick like the dickens."

Although this recipe indicates 4 servings, the amount you can make depends on how much egg nog and bread you have or wish to use. As long as you have enough egg nog to soak your bread, the sky is the limit.

Also check out Laura's recipe for Buttermilk Biscuits & Sausage Gravy.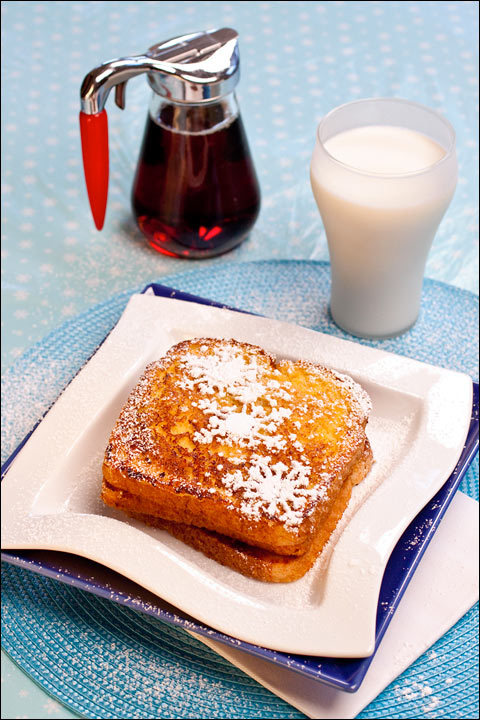 This recipe uses just three ingredients, but you'll need pumpkin spiced egg nog which is usually only available during the holidays.




Mr Breakfast would like to thank LauraFlowers for this recipe.

Recipe number 2959. Submitted 12/1/2010.