Scrambled Eggs With Wild Rice

(8 servings)

1/2 cup raw wild rice
3 Tablespoons butter
1/2 cup chopped celery
1/2 cup chopped green pepper
12 eggs
3/4 cup light cream or half-and-half
salt and black pepper to taste
Bring 2 cups water to a boil in a small sauce pan with a cover. Stir in rice and cook, covered, over low heat until all water is absorbed, about 40 minutes. (You can cook rice up to two days in advance; store, covered, in the refrigerator.)

Melt butter in a heavy skillet over medium heat. Add celery and green pepper and saute until vegetables are soft but not brown.

Beat eggs with cream or half-and-half and stir in rice. Lower heat under the skillet and pour egg mixture over vegetables. Cook, stirring, until eggs are set, about 3 to 4 minutes. Season with salt and pepper.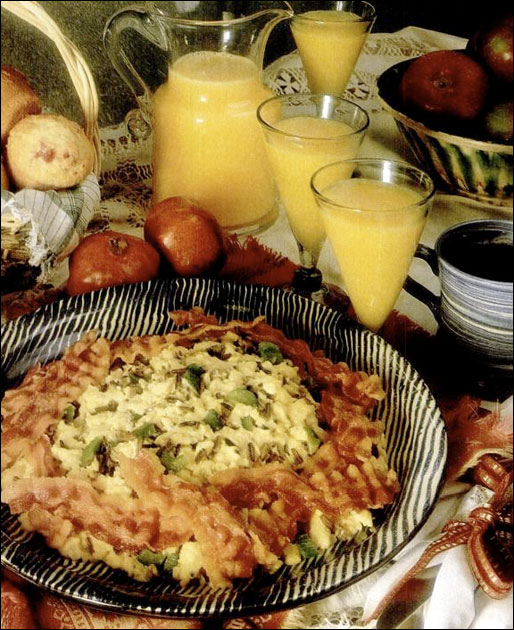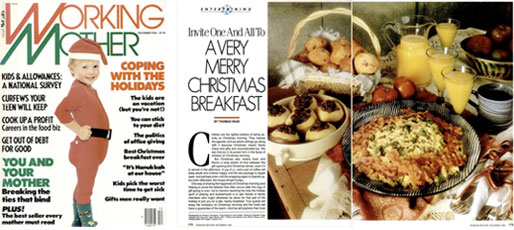 Classic recipe from the December 1986 issue of Working Mother Magazine. According to the article "A Very Merry Christmas Breakfast" by Thomas Head, "Wild rice is expensive in quantity, but a mere half cup provides the distinctive crunchy texture and nutty flavor that lifts this scrambled egg dish out of the ordinary."




Mr Breakfast would like to thank Mr Breakfast for this recipe.

Recipe number 2946. Submitted 10/26/2010.