Cheddar Mushroom Omelet

(3 servings)

3/4 cup sliced mushrooms
3 Tablespoons butter or margarine
6 eggs
1/4 cup chopped green onion
3 Tablespoons water
1 cup (4 ounces) shredded sharp natural Cheddar cheese
In 10-inch omelet pan, saute mushrooms in butter. Remove mushrooms from pan, set aside.

Combine eggs, green onions and water; beat until blended. Pour egg mixture into hot pan. As edges begin to set, lift cooked mixture with spatula allowing uncooked mixture to flow under omelet. When omelet is set, yet still moist on surface, cover half of omelet with mushrooms and cheese. Fold in half; slide on to warm serving plate.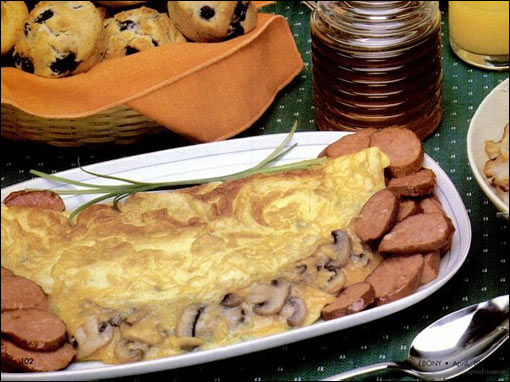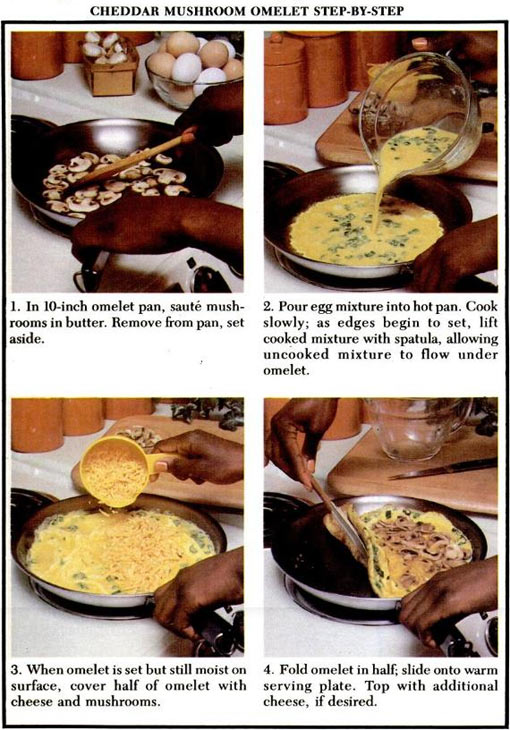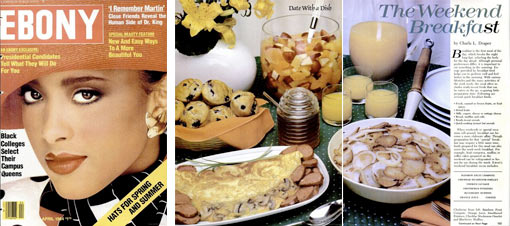 Classic omelet recipe and step-by-step pictures from the April 1984 issue of Ebony Magazine.




Mr Breakfast would like to thank Mr Breakfast for this recipe.

Recipe number 2933. Submitted 10/8/2010.