Pecan Pancakes

(4 servings)

1 egg
1 cup all-purpose flour
1 Tablespoon baking powder
2 teaspoons sugar
1/4 teaspoon salt
3/4 cup milk
1 Tablespoon vegetable oil
1/2 cup chopped pecans
Beat egg with hand beater until fluffy; beat in remaining ingredients except pecans until just smooth.

Grease heated griddle or skillet. For each pancake, pour about 3 Tablespoons batter onto hot griddle. When pancakes begin to cook (bubbles will appear), sprinkle a few pecans over each pancake. Turn and cook other side until golden brown.

Serve with syrup.

Makes about 9 4-inch pancakes.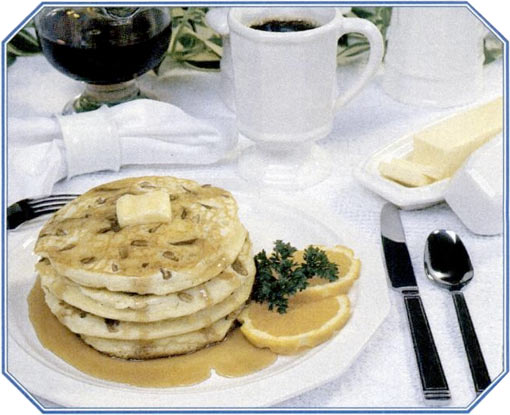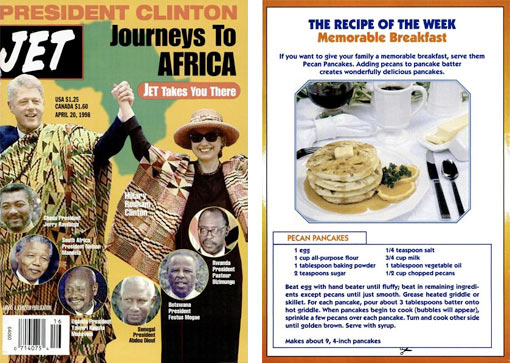 Adding pecans to pancake batter creates wonderfully delicious pancakes. This recipe was featured in the April 20, 1998 issue of Jet magazine.




Mr Breakfast would like to thank Mr Breakfast for this recipe.

Recipe number 2932. Submitted 10/8/2010.