Fish Stick Breakfast Broil

(4 servings)

1 package (16 ounces) frozen fish sticks
1 can (8 and 1/2 ounces) sliced pineapple - drained
2 Tablespoons cranberry-orange relish
4 English muffins - split and toasted
Arrange fish sticks and pineapple slices on lightly buttered baking sheet. Fill each pineapple slice with rounded teaspoonful cranberry-orange relish.

Set oven control at broil and/or 550 degrees. Broil fish sticks and pineapple slices 5 inches from heat about 5 minutes or until fish sticks are golden. Serve with English muffins.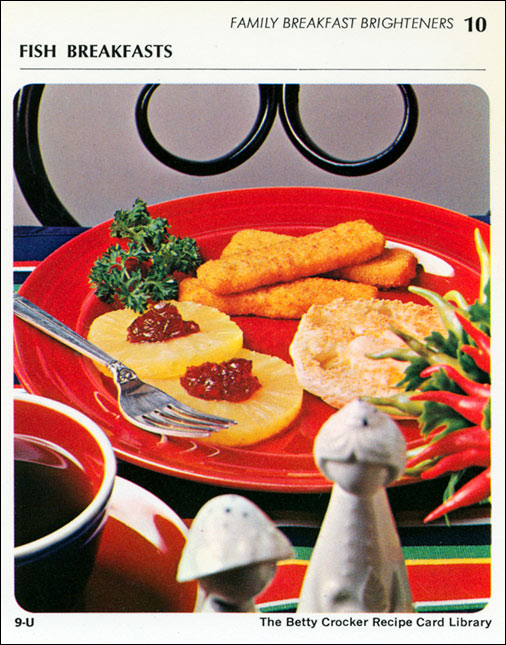 This classic recipe is from a Betty Crocker recipe card.
©Copyright 1971 by General Mills, Inc.




Mr Breakfast would like to thank Mr Breakfast for this recipe.

Recipe number 2860. Submitted 6/17/2010.