No-Bake Chocolate Oatmeal Cookies

(12 servings)

1 stick butter (8 Tablespoons)
2 cups sugar
1/2 cup Pet or other brand evaporated milk
4 Tablespoons cocoa powder
1/2 cup peanut butter
2 teaspoons vanilla
3 cups quick cooking oats
This recipe was submitted as a breakfast item probably because it has a good amount of oats. I can understand that, however... Unless you're a person who makes your morning oatmeal with a stick of butter and a cup of sugar, I'd treat this as a snack... A VERY TASTY, EASY-TO-MAKE TREAT. These cookies have a great chocolate peanut butter flavor and the texture is somewhere between a baked cookie and a piece of fudge. While I don't recommend these for breakfast, I do highly recommend that you try them. (This recipe was submitted in 2010. It was tested and photographed in October 2015.)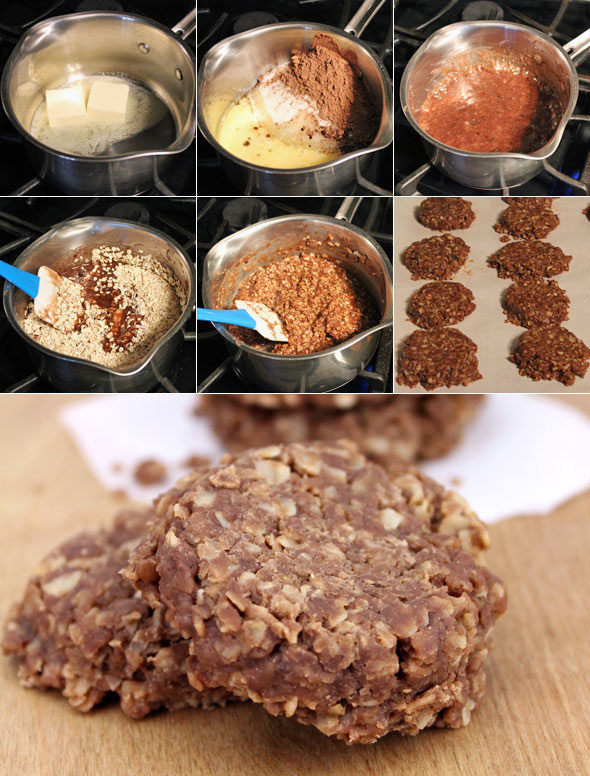 How To Make No-Bake Chocolate Oatmeal Cookies

In a medium sauce pan over medium heat, melt the butter. Add the sugar, evaporated milk, and cocoa. Stir often. After mixture starts to boil, add the peanut butter, vanilla and the oats.

Continue to stir often. When everything is mixed thoroughly, drop cookies in heaping Tablespoon amounts onto a baking sheet lined with parchment. Flatten each one slightly with a spatula. Allow to cool 15 minutes before eating.

Stores well at room temperature for 4 days and up to a week when refrigerated.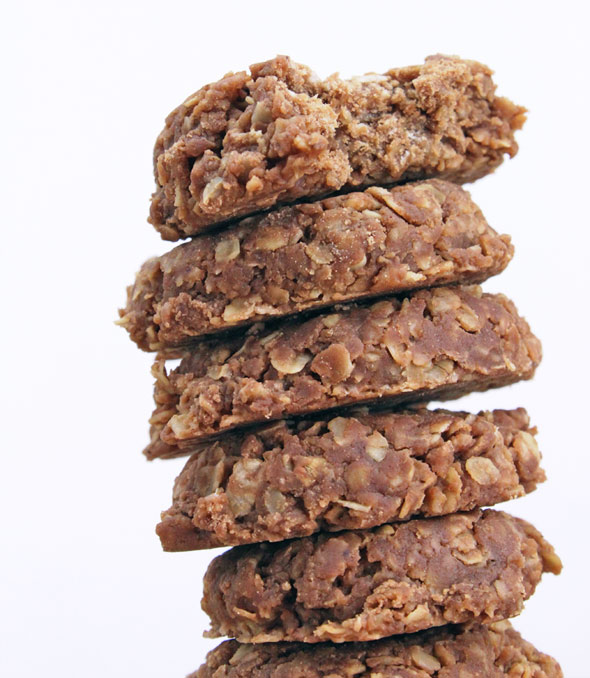 This is really delicious and every time my friend comes over she HAS to have these cookies! This is a favorite family recipe!




Mr Breakfast would like to thank callie789 for this recipe.

Recipe number 2857. Submitted 6/14/2010.