Caramel Pancake Topping

(4 servings)

1/4 cup butter
1 cup light brown sugar
1 Tablespoon corn starch
1 cup cold water
2 teaspoons pure vanilla extract
This recipe was actually submitted by my soon-to-be mother-in-law a couple years ago. With the wedding coming up (May 2013), I thought I'd better try it in case she asks about it. Also, today (4/5) is National Caramel Day! The bottom line is that I really liked this topping. It has a wonderful homemade caramel flavor. Some might find it a little too sweet, but used in moderation, I thought it was just right. The only change I made to the original submission was to simmer the sauce for 10 minutes after it boiled so that I'd get a slightly thicker consistency.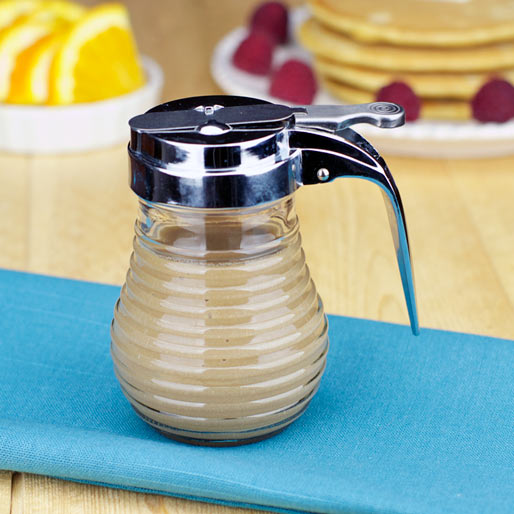 How To Make Caramel Pancake Topping

Melt butter in saucepan, being careful not to let it brown. Add sugar, then cornstarch that has been dissolved in cold water. Bring slowly to boiling, stirring to blend. Remove from heat, add vanilla. Cover until ready to serve. Serve warm. Makes about 1 1/2 cups of caramel topping.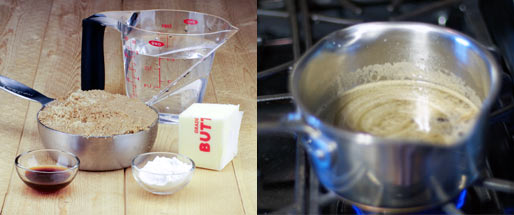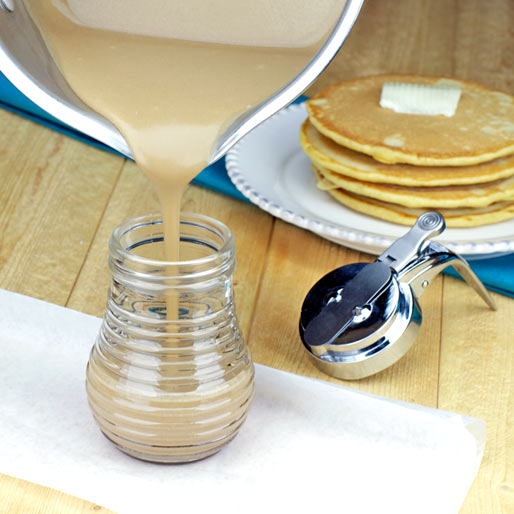 Incidentally... As I was taking these photos, I couldn't stop dipping raspberries into the caramel sauce. So good! So if you're looking for a caramel sauce for other applications, I can highly recommend this recipe.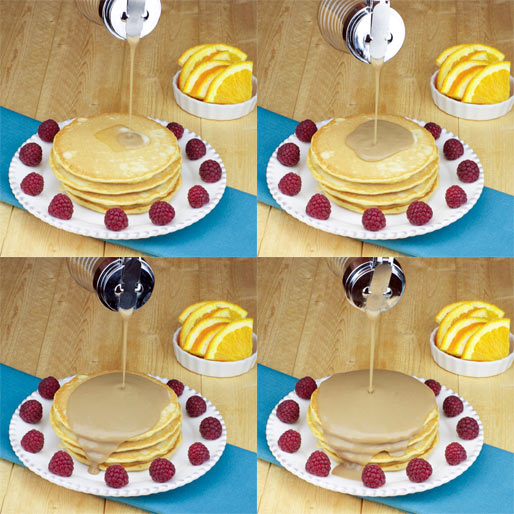 If preparing ahead of time, refrigerate until serving. Before using, place in microwave in glass container to reheat, as the butter in caramel sauce will solidify. Serve this sauce warm over pancakes, waffles or French toast.




Mr Breakfast would like to thank qcity for this recipe.

Recipe number 2751. Submitted 2/7/2010.