Homemade Scrapple

(20 servings)

1 cup wheat flour
2 cups cornmeal
2 quarts pork broth
1 pound head meat
4 cups buckwheat flour
1/4 teaspoon ground sage
1/8 teaspoon allspice
salt and pepper to taste
In a large saucepan over medium-high heat, combine all ingredients and cook until mixture is thick - stirring often.

Pour into two greased loaf pans. Allow loafs to cool completely.

Turn out the loafs onto a cutting board and slice pieces about 3/4-inch thick. Fry slices on each side in butter (large fry pan over medium-high heat) until browned.

Serve slices with a generous portion of apple butter if available.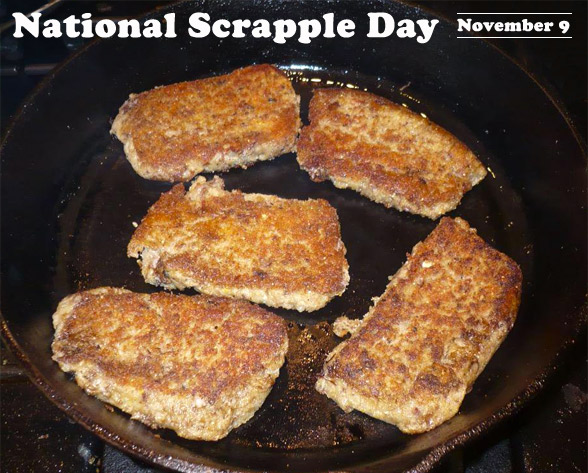 This recipe isn't for everyone, but locals swear by it in Pennsylvania Dutch country.




Mr Breakfast would like to thank MooCow for this recipe.

Recipe number 2725. Submitted 1/5/2010.