Cherry Vanilla Oatmeal

(2 servings)

1 cup milk
3/4 cups water
1 and 1/4 cup quick cooking oats
1/4 cups dried cherries
2 teaspoons brown sugar
1/8 teaspoon salt
1/2 teaspoon vanilla extract
2 drops almond extract
2 Tablespoons cherry jam
slivered almonds or crunchy almond granola - for garnish
This oatmeal is loaded with cherry and vanilla flavor. It's gets a cherry infusion 3 ways: dried cherries, cherry jam and almond extract (which often tastes more like cherries than almonds.) I like my oatmeal a little on the thicker side. If you like it a little more soupy, reduce the amount of oats to 1 cup. I opted to top my servings with crunchy almond granola so I'd get a nice differential in texture. I've also had this with a few slivered almonds on top and that was great too.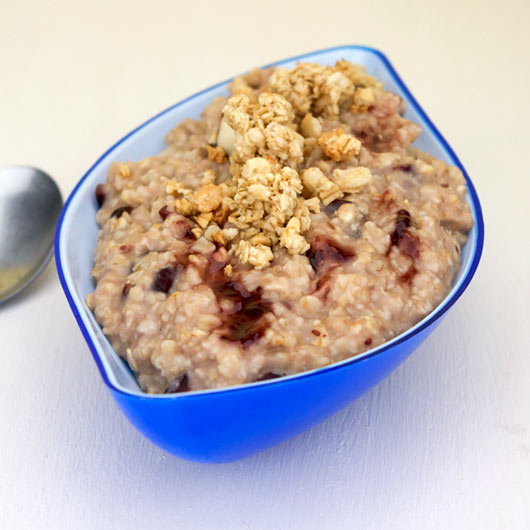 How To Make Cherry Vanilla Oatmeal

Combine the milk, water, oats, cherries, brown sugar and salt together in a medium sauce pan. Stir and bring to a boil. Reduce the heat to a simmer and cook for 1 more minute.

Remove the oatmeal from the heat. Stir in the flavor extracts and cherry jam. Divide among two serving dishes.

Garnish each serving with slivered almonds or crunchy almond granola. If desired, splash a little milk over each serving.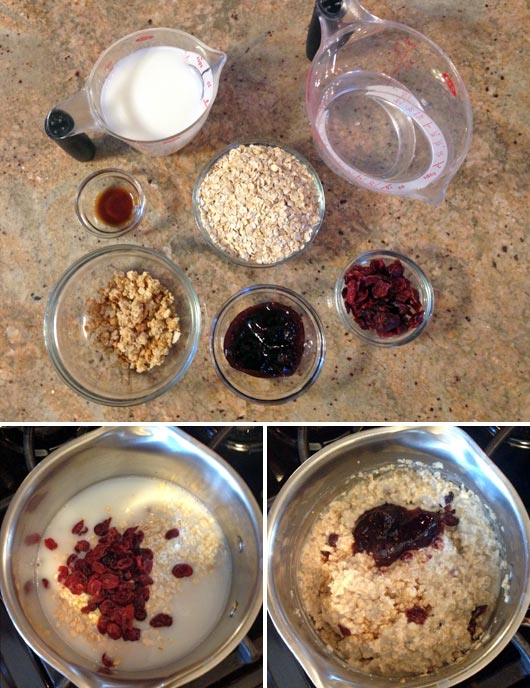 Note: You can make this with Old Fashioned oats instead of the quick cooking kind. Just increase the simmer time to about 5 minutes.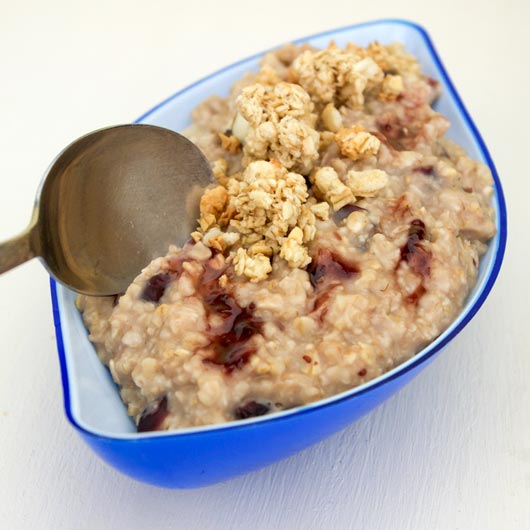 Nutritious, delicious and easy to make. Homemade oatmeal in less than 10 minutes.




Mr Breakfast would like to thank bobby for this recipe.

Recipe number 2713. Submitted 12/19/2009.