David Letterman's Favorite Breakfast Casserole

(4 servings)

2 pounds hash brown potatoes - thawed
1/2 teaspoon salt
1/2 pound sausage (mild or spicy)
1 medium onion - chopped
1/2 pound shredded Swiss cheese
5 large eggs
1 13-ounce can evaporated milk*
1/4 teaspoon black pepper
1/2 teaspoon ground nutmeg
The success of this recipe depends on the quality of the ingredients you use. I made it once with frozen hash browns and a generic store-bought sausage and I didn't like it one bit. The next time, I used hand-grated potatoes and a Farmer Johns sausage and I liked it a lot. The trick is to make sure you brown the hash brown crust quite a bit. If it looks over-done, just pluck off the pieces of potato that look burnt before you fill it with ingredients. The more the potatoes are cooked, the better this casserole turns out. (This recipe was submitted in 2009. It was tested and photographed in December 2013.)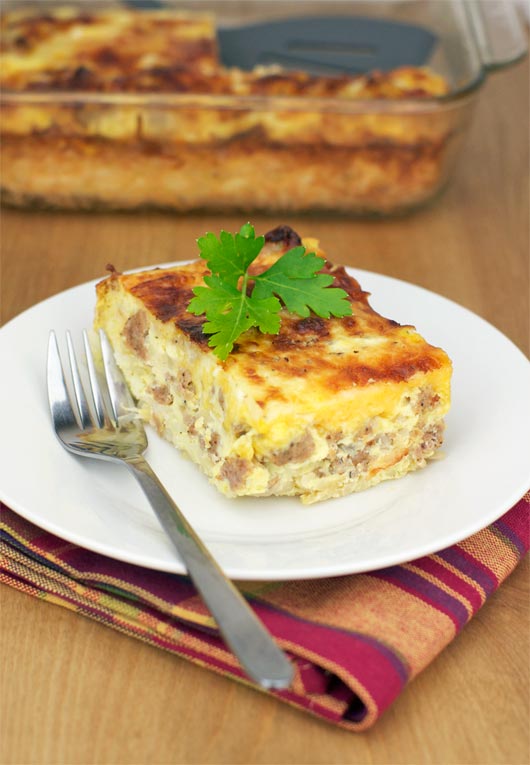 How To Make David Letterman's Favorite Breakfast Casserole

Grease a 9 x 13-inch baking dish with butter or cooking spray. Preheat oven to 425 degrees.

Press potatoes into the bottom and on sides. Sprinkle with salt and brown lightly in the oven.

In a medium skillet, brown sausage and onion and drain. Spread over potato crust and sprinkle with cheese.

In another bowl, beat together remaining ingredients and pour onto the crust. Bake at 425 degrees (400 degrees if using a glass dish) for 20 to 25 minutes.

Cut into squares and serve warm.



* The evaporated milk can be replaced by 1 and 1/2 cups half and half.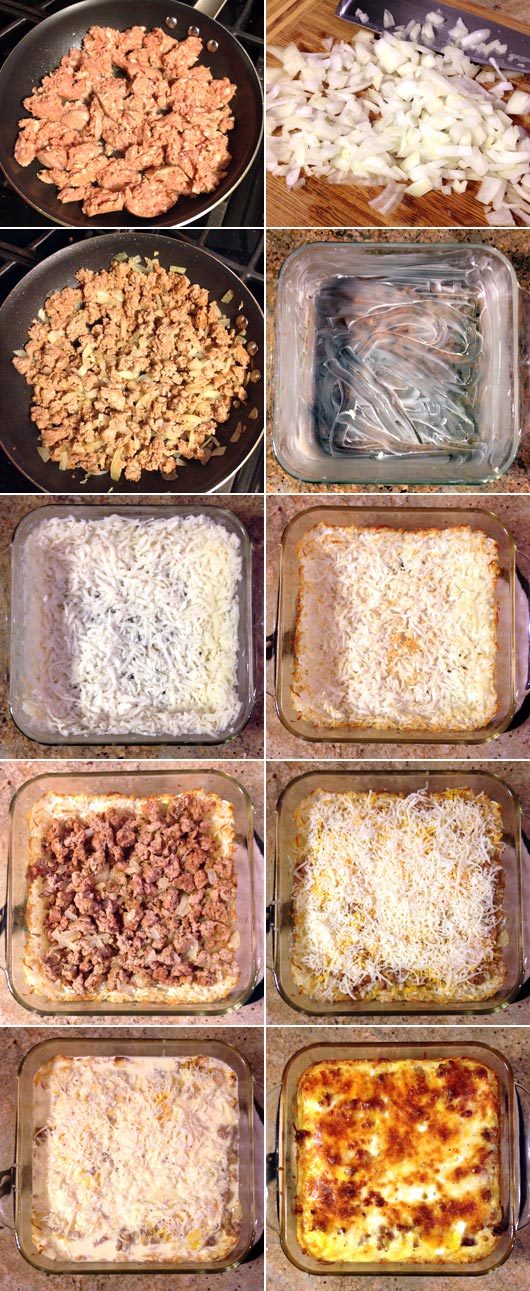 This recipe is from Home Cookin' with Dave's Mom (David Letterman). Super simple breakfast, and very yummy!




Mr Breakfast would like to thank HollywoodBacon for this recipe.

Recipe number 2633. Submitted 10/2/2009.