Savory Parmesan Waffles

(4 servings)

2 eggs - separated into yolks and whites
1 cup buttermilk
3/4 cup milk
1 teaspoons kosher salt
1/2 teaspoon ground oregano or rosemary - optional
1/4 cup vegetable oil
1 3/4 cups all purpose flour
3 teaspoons baking powder
1/2 cup grated Parmesan cheese
We made these for dinner with some shredded rotisserie chicken and brown gravy. I was very happy with the results. The waffles came out with a nice crisp exterior. Next time I make these, I'll add a bit more cheese (maybe 1/4 cup). I definitely recommend using the optional rosemary or oregano. I used oregano and it added a wonderful flavor. I was able to get seven 6-inch round waffles from the amount of batter produced. (This recipe was submitted in 2009. It was tested and photographed in November 2015.)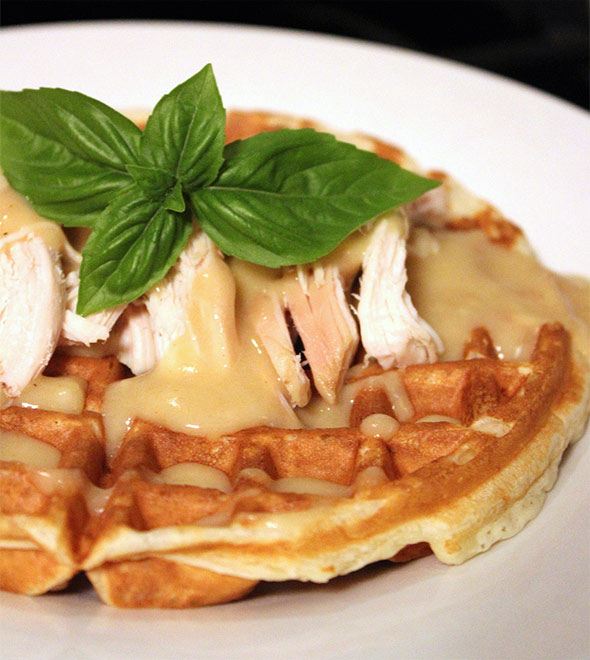 How To Make Savory Parmesan Waffles

Separate the eggs, putting the whites aside. Add buttermilk, milk and oil to the yolks. Beat together. Combine flour, baking powder and seasonings in another bowl, then fold into the egg/buttermilk mixture.

Whip the egg whites into soft peaks and fold into the batter. Add Parmesan last and fold to gently mix.

Pour waffle batter into the hot waffle iron; cook until golden brown.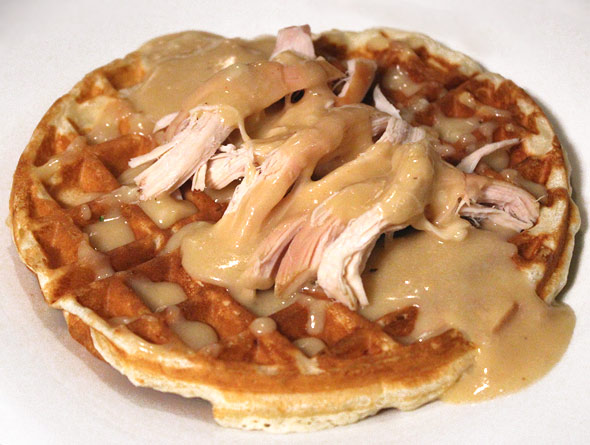 This is great topped with chicken and brown gravy or with sausage and white gravy.




Mr Breakfast would like to thank HollywoodBacon for this recipe.

Recipe number 2605. Submitted 8/19/2009.