Easy Kraft Singles Omelette

(1 serving)

2 large eggs
3 Kraft Singles American cheese
2 teaspoons butter
As part of my ongoing efforts to make, taste and photograph every recipe on MrBreakfast.com, here's the Kraft Singles Omelette that I made this morning (12/05/12). This recipe was originally submitted by "supahhstar" in 2009.

This is a good recipe for people who haven't made many omelettes. There's only three ingredients and the instructions are pretty easy.

I have just a couple tips that's aren't mentioned in the recipe. The heat should be medium-high (I used 4 out of 6 on my settings). Two teaspoons of milk added to the eggs before you beat them will make the final omelette a little more fluffy. Also, add just a pinch of salt. As the omelette cooks, lift the edges of the omelette with a spatula and slightly tilt the pan so uncooked egg flows to the cooking surface.

Finally, I found 3 cheese slices to be too much cheese... and I LOVE cheese. I'd go for 2 slices instead.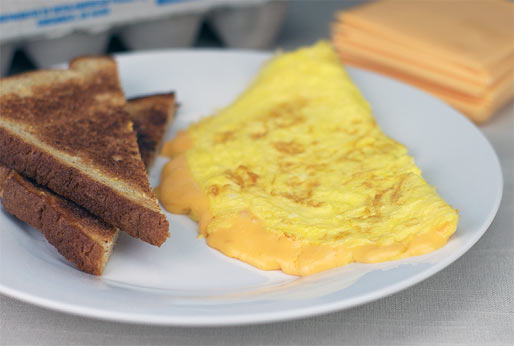 How To Make An Easy Kraft Singles Omelette

1) Take the two eggs and beat them in a small bowl until the yolks and whites are well mixed.

2) Heat the two teaspoons of butter in a skillet until the butter is hot and sizzling. Make sure the bottom of the skillet is coated with butter.

3) Pour the eggs into the skillet. Let it cook for a while but don't overcook. When it looks like the eggs are almost fully cooked put on the three slices of cheese. When the cheese has melted fold the omlette and turn off the heat.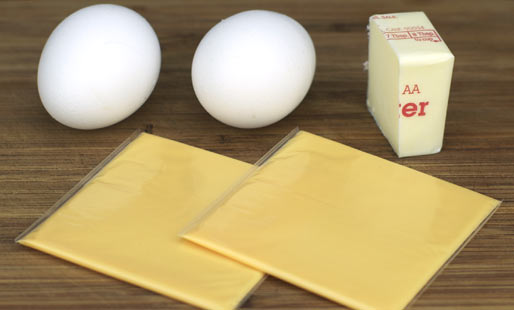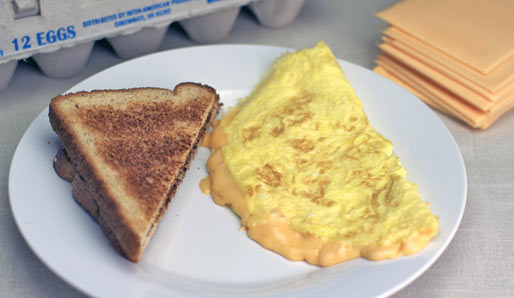 It's as easy as one, two, three... slices of American cheese!




Mr Breakfast would like to thank supahhstar for this recipe.

Recipe number 2600. Submitted 8/14/2009.