Super Fiber Oatmeal

(2 servings)

1 and 1/2 cups rolled oats
1 cup water
1/3 cup wheat bran or wheat germ
2 Tablespoons chopped nuts
2 Tablespoons peanut butter
1 or 2 teaspoons baking cocoa
1 or 2 teaspoons honey or other sweetener
additional water or milk as needed
This oatmeal had a nice flavor. Although I couldn't help but think that doubling the amount of cocoa powder and peanut butter would have made it taste like a delicious no-bake chocolate macaroon. It's a thick concoction, so I enjoyed my serving with a generous splash of milk on top. I liked the occasional crunch from the chopped nuts (I used walnuts). For the sweetener, I used brown sugar. When originally submitted, this recipe said it made 1 serving. I changed that to 2 servings because it made a heck of a lot of oatmeal. All in all, I liked this one. The only change I'd make in the future would be to sneak in a little more peanut butter. (This recipe was submitted in 2009. It was tested and photographed in May 2017.)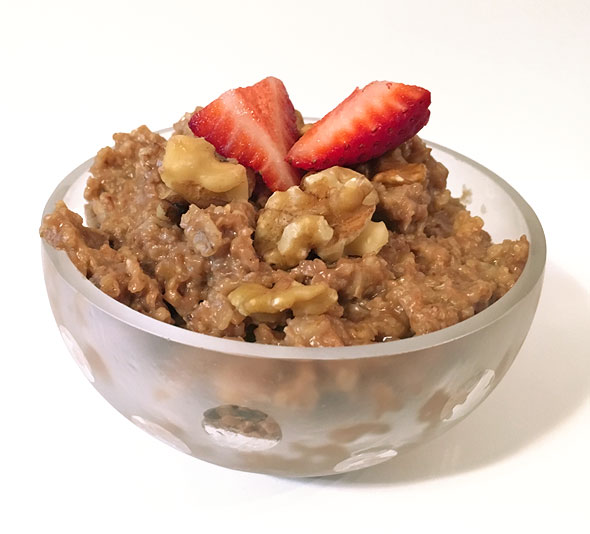 How To Make Super Fiber Oatmeal

Microwave Directions:

Put the rolled oats and water in a microwave-safe bowl. Microwave for 1-2 minutes. After, mix each ingredient in one at a time until all are thick and fibrous. This will keep you full throughout the day.

Stove Top Directions:

In a small sauce pan, bring the oats and water to a boil. Allow mixture to boil for 20 seconds while stirring. Reduce heat to low. Cover and let simmer for 2 minutes. Stir in all remaining ingredients. Add additional water or milk a Tablespoon at a time to get the consistency that you want.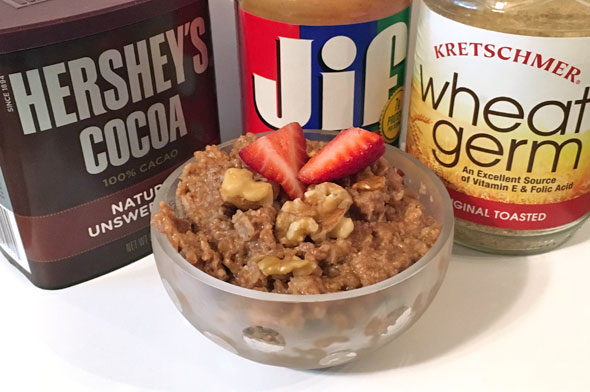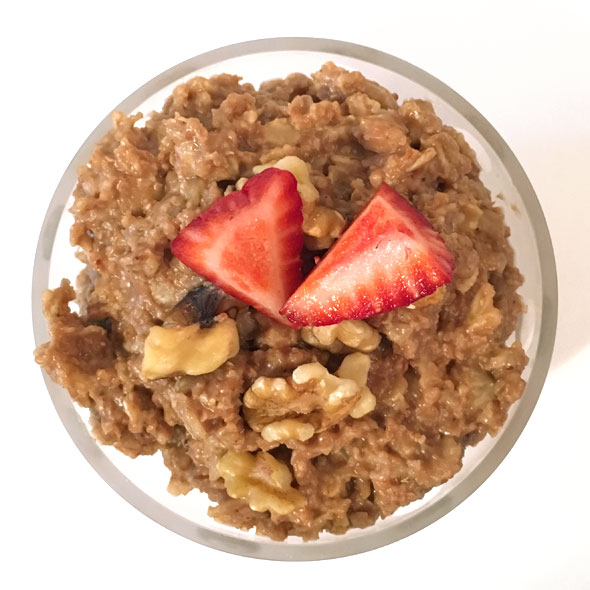 If it is too thick for your liking, you can always add some non-fat milk to it as well.




Mr Breakfast would like to thank dghdtryh for this recipe.

Recipe number 2578. Submitted 7/13/2009.