Honey Banana Breakfast Shake

(1 serving)

1 Tablespoon clover or orange blossom honey
1 medium ripe banana
1/4 cup orange juice
1 cup fresh or frozen strawberries
3 ice cubes
This is a fruit smoothie at its most basic. It's a good reminder that you don't have to get fancy to make an excellent breakfast drink. The color is beautiful and the flavor is even more beautiful. I did find myself having to add about 1/4 cup of milk while I was blending so the blender wouldn't get stopped up. You could also use more orange juice if you're faced with the same minor dilemma. Like all smoothies, you can adjust this recipe with different fruits and berries to fit your tastes or what you have in the kitchen. I used the exact ingredients indicated and it turned out wonderful. (This recipe was submitted in 2002. It was tested and photographed in February 2014.)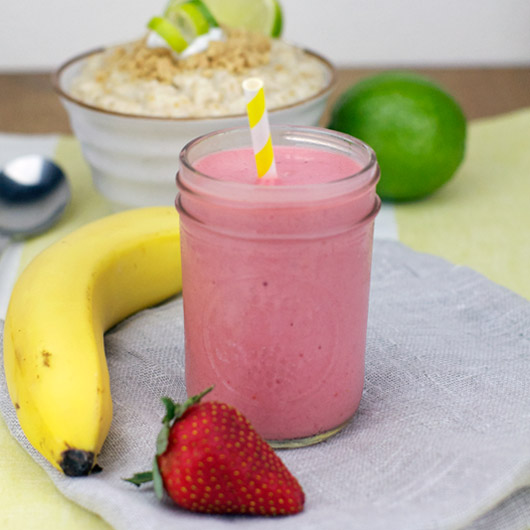 How To Make A Honey Banana Breakfast Shake

Combine all ingredients in a blender. Blend until well mixed. More orange juice may be added for a thinner shake.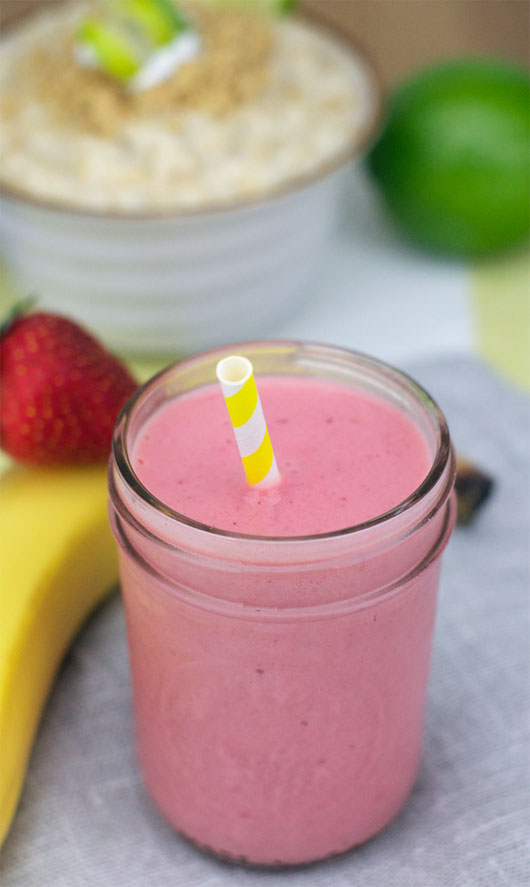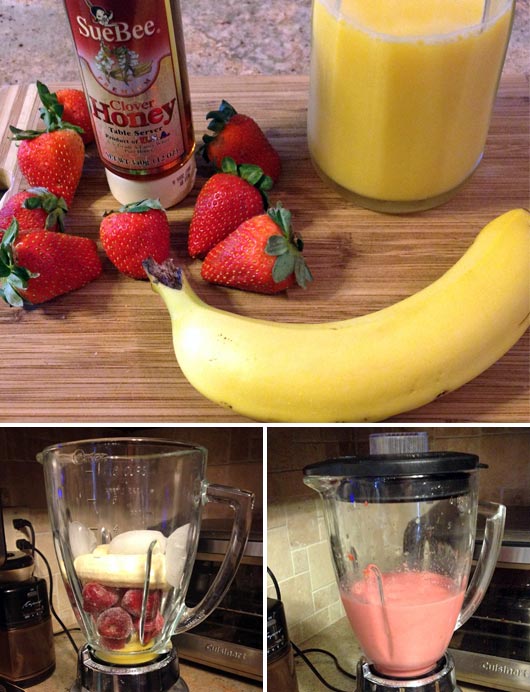 A basic banana berry smoothie is made extraordinary with the addition of a little quality honey.




Mr Breakfast would like to thank susan for this recipe.

Recipe number 256. Submitted 5/7/2002.