Grapefruit Blast Smoothie

(2 servings)

1 and 1/3 cups fresh red grapefruit juice
8 or 10 large frozen strawberries
2 medium bananas - sliced
1 8-ounce container no-fat vanilla yogurt
2 tablespoons honey
5 or 6 ice cubes
I've made a number or smoothies recently (as part of an effort to shed some Thanksgiving pounds) and this is one of my very favorites. I usually gravitate toward orange juice for my citrus component, but there's something about the grapefruit juice in this one that works perfectly. The other ingredients tone down its tartness leaving just pure freshness. I used only 1 Tablespoon of honey and found that it was plenty sweet. I also skipped the ice cubes because the frozen strawberries made them unnecessary. Give this one a try. I think you'll like it. (Recipe was submitted in 2009. It was tested and photographed in December 2013.)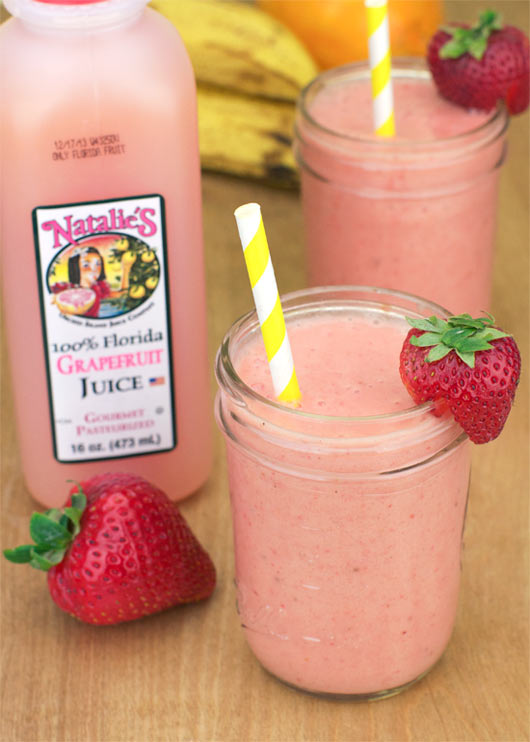 How To Make A Grapefruit Blast Smoothie

Just place all the ingredients in your blender. Pulse until smooth.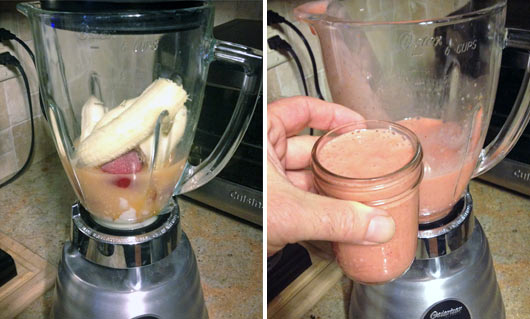 For the smoothie in the photographs, I used grapefruit juice from Natalie's Orchid Island Juice Company, light vanilla yogurt from Yoplait, honey from Sue Bee Honey and bananas and strawberries from nature.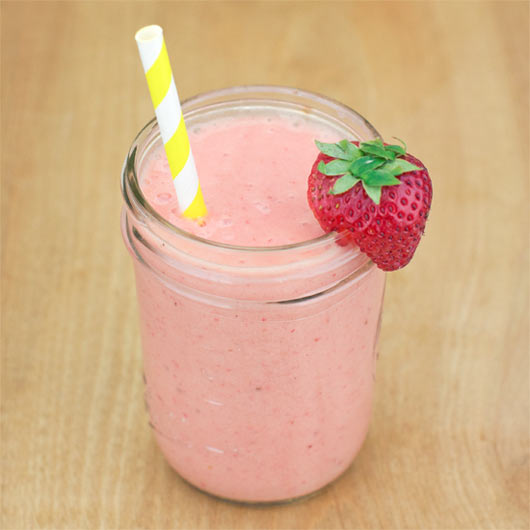 A sweet and tangy morning treat. For even more nutrition, consider adding a Tablespoon of ground flax seed.




Mr Breakfast would like to thank Bennett for this recipe.

Recipe number 2557. Submitted 5/26/2009.