Mocha Coffee

(1 serving)

1 cup hot fresh brewed coffee
2 teaspoons unsweetened cocoa powder
1 Tablespoon white sugar
2 Tablespoons milk
This is really simple. Just pour the coffee into in a mug and stir in the cocoa, sugar and milk.

Optional: top with a little whipped cream and a sprinkle of cinnamon.

Enjoy!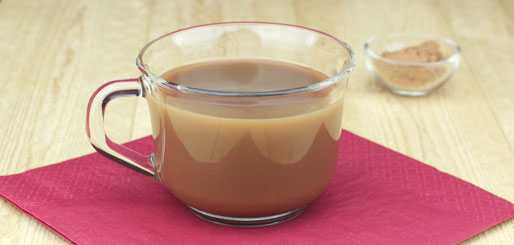 An easy way to have a Starbucks-esque Mocha at home for a 10th of the price. The amount of milk and cocoa can be adjusted to fit your tastes.




Mr Breakfast would like to thank florida222 for this recipe.

Recipe number 2545. Submitted 4/26/2009.