Mango Banana Breakfast Shake

(4 servings)

1 large ripe mango - peeled and cut into chunks
2 ripe bananas - chopped into chunks
2 cups orange juice
1/2 cup plain or vanilla low-fat yogurt
2 Tablespoons pure maple syrup
1/8 teaspoon ground cinnamon or cardamon
This was definitely tasty and I really liked how a pinch of cinnamon brought an interesting contrast to the massive fruit flavors. If I made this again, I'd probably cut back the banana to 1 and ease up on the amount of orange juice. While I really liked this drink, I would have liked to have seen the mango stand out a bit more. I think reducing some of the other ingredients would make that happen. I would also consider the maple syrup to be an optional ingredient. Ripe bananas are very sweet so you might not want additional sweetness. All in all, this was terrific but it could be even better. (This recipe was submitted in 2009. It was tested and photographed in May 2017.)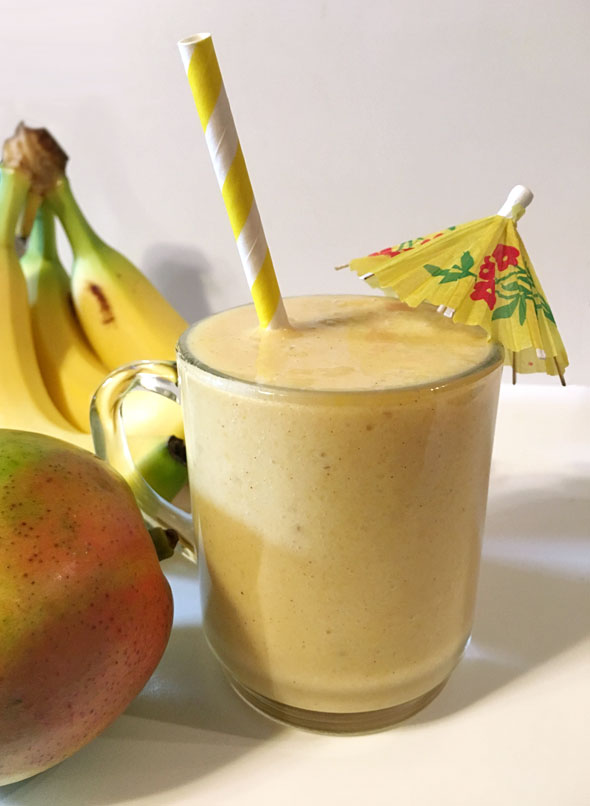 How To Make Mango Banana Breakfast Shakes

Place all ingredients into a blender or food processor. Pulse until thoroughly combined.

Pour into serving glasses. This recipe makes 4 regular servings or 2 very large servings.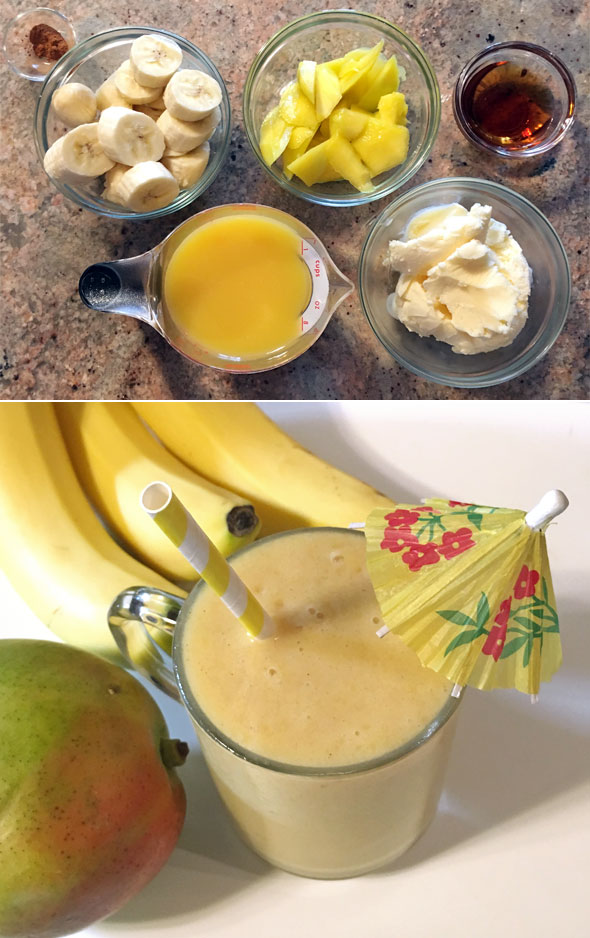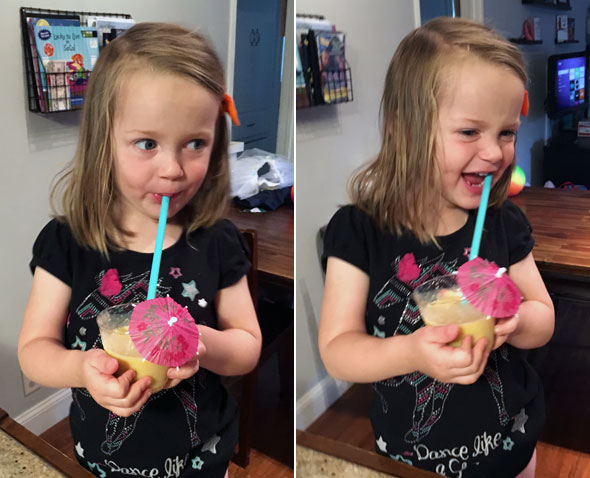 It tastes like waking up in the Caribbean.




Mr Breakfast would like to thank Indy900 for this recipe.

Recipe number 2532. Submitted 3/25/2009.