Banana Coffee Smoothie

(2 servings)

2 small frozen bananas
1 and 1/2 cups low-fat milk
1 (8 ounce) container low-fat coffee yogurt
1/4 teaspoon ground cinnamon
dash nutmeg
I didn't have coffee flavored yogurt, so I stirred about 3/4 teaspoon of granulated instant coffee crystals into the milk and used vanilla yogurt instead. The smoothie needed a little more sweetness, but that was easy to remedy. I just added a little bit of honey and kept blending. If you do use instant coffee, be advised that a little goes a long way. If you use too much, you get a little bitterness. Start with just a pinch and then add more if needed once everything is blended. (This recipe was submitted in 2002. It was tested and photographed in February 2014.)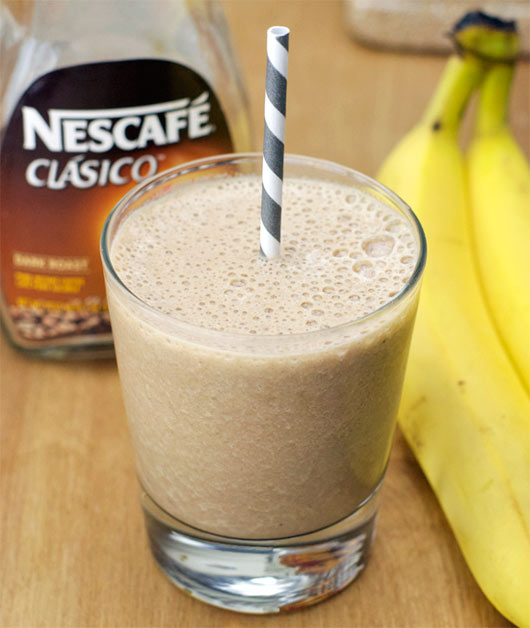 How To Make A Banana Coffee Smoothie

Combine frozen bananas, milk, yogurt, cinnamon, and nutmeg in a blender container. Cover and blend till smooth. To serve, pour into glasses. Garnish with fresh banana slices and mint if desired.


I once tried this with plain yogurt and a teaspoon of instant coffee. It worked!




Mr Breakfast would like to thank Stephanie for this recipe.

Recipe number 253. Submitted 5/7/2002.