Cheesy Mushroom Omelet

(1 serving)

1 Tablespoon olive oil
1 handful button mushrooms - sliced
1/3 cup shredded Cheddar cheese
1 heaping Tablespoon chopped parsley
2 large eggs - beaten
This was an extraordinarily easy omelet to make. The flavors are pretty basic, but it definitely fit the bill for the kind of omelet I was craving. The only change I made to the recipe as submitted was to add two teaspoons of milk and a pinch of salt when I beat the eggs. The only change I would make in the future would be to reduce the parsley to a heaping teaspoon. A full Tablespoon was a tinge too much. (Recipe submitted in 2008. It was tested and photographed in October 2013.)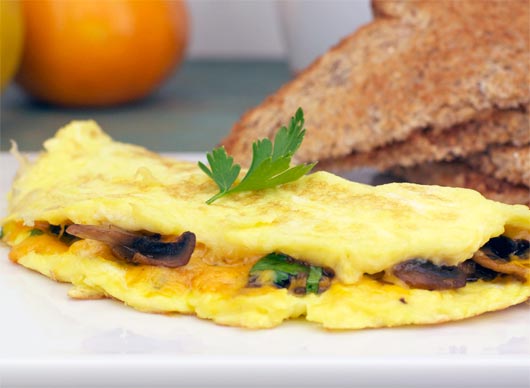 How To Make A Cheesy Mushroom Omelet

Add the olive oil to a small frying pan over medium-high heat. Add the sliced mushrooms and fry until browned - about 4 minutes stirring often. Transfer to a bowl and mix in the parsley and cheese.

In the same frying pan over medium heat, add the beaten eggs. Swirl the pan to distribute the egg. As the egg begins to set, lift the edges so uncooked egg can flow underneath. When the egg is almost completely set, spoon the mushroom mixture over half of the omelet. Fold the omelet.

Transfer to a serving plate and ENJOY!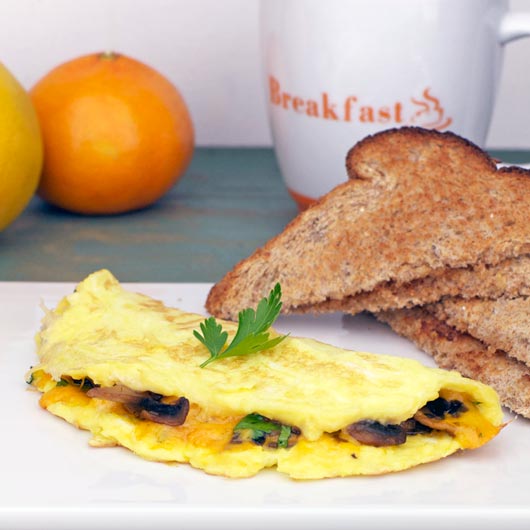 This is a pretty easy omelet recipe. Fresh parsley really helps bring out the flavor of the mushrooms.




Mr Breakfast would like to thank Indy900 for this recipe.

Recipe number 2454. Submitted 12/18/2008.