Lemon Hotcakes

(4 servings)

3/4 cup all-purpose flour
3 Tablespoons sugar
1 teaspoon baking powder
1/8 teaspoon salt
1 cup buttermilk
2 large eggs - separated
the zest of 1 medium lemons (about 2 teaspoons)
2 Tablespoons fresh lemon juice
1 teaspoon vanilla
1 Tablespoon butter - melted and cooled
This recipe produces tender, flavorful hotcakes. Made as directed, I got exactly 12 from the batter. One lemon provided the perfect amount of juice and zest needed. These are great sprinkled with powdered sugar. They're super great with butter and maple syrup. And... they're incredibly great with homemade lemon curd and whipped cream. In these pictures, I used vanilla pudding to act as the whipped cream. That was the best combination of all. (This recipe was submitted in 2008. It was tested and photographed in January 2014.)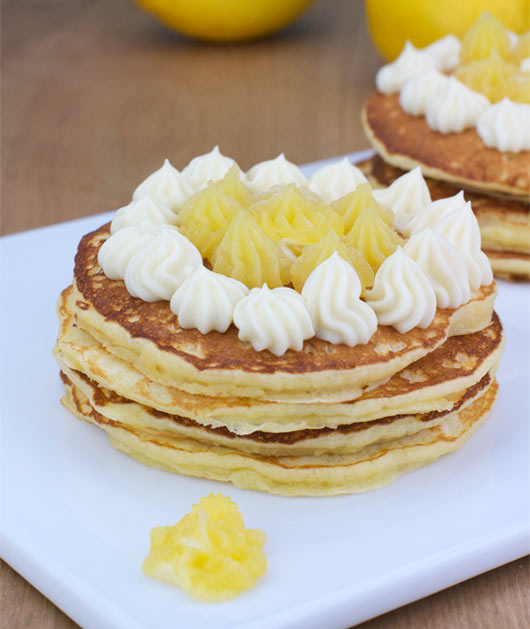 How To Make Lemon Hotcakes

In a large bowl, sift together the flour, sugar, baking powder and salt.

In a medium bowl, mix together the buttermilk, egg yolks, lemon zest, lemon juice and vanilla. When well blended, stir in the melted butter.

Add the wet ingredients to the dry ingredients and stir until just mixed.

In a medium bowl (preferably metal or glass), beat the egg whites until soft peaks form. Fold the beaten egg whites into the batter mixture.

In a large frying pan or on a large griddle (coated generously with cooking spray and set to medium heat), dollop the batter in 1/4 cup amounts per pancake. Cook until bubble form over the surface and the edges look dry. Flip and cook the other side to golden brown.

Serve with softened butter and a drizzle of maple syrup or just dust them lightly with powdered sugar.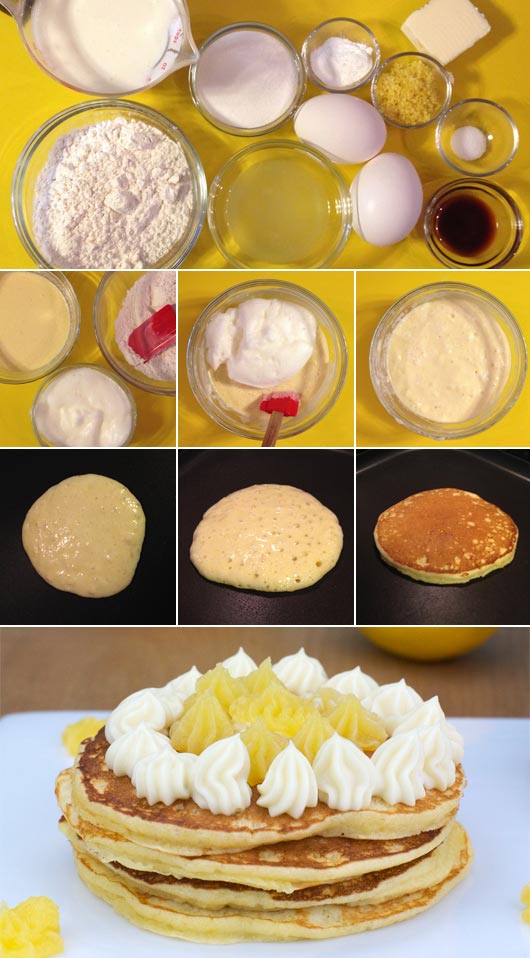 The whipped egg whites give these pancakes a light texture. The lemon zest and lemon juice give them a morning fresh flavor.




Mr Breakfast would like to thank campbell for this recipe.

Recipe number 2442. Submitted 12/6/2008.