Raspberry Orange Smoothie

(4 servings)

1 cup low-fat milk (soy milk works fine)
1 cup orange juice
2 medium ripe bananas
2 cups frozen raspberries
This smoothie was refreshing with a lot of raspberry and orange flavor. In fact, the raspberry flavor may have been too intense. I'll probably cut that back to 1 cup of raspberries when I make it next time. If you'd like a smoother, shake-like smoothie, consider replacing the milk with a small container of vanilla yogurt. You could even sneak in a couple Tablespoons of fat-free vanilla ice cream or orange sherbet. I had some leftover smoothie so I made some popsicles with this drink. That made for a great dessert/treat later in the day. (This recipe was submitted in 2008. It was tested and photographed in September 2015.)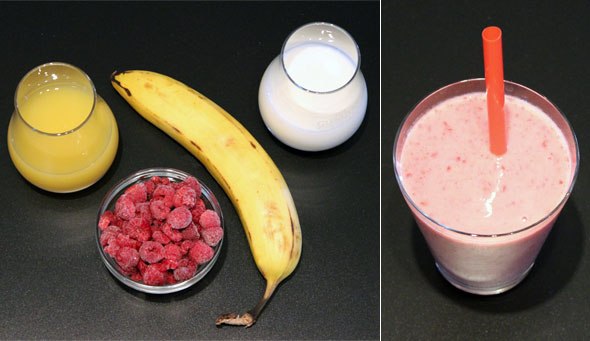 How To Make A Raspberry Orange Smoothie

Just combine all the ingredients in your blender and pulse until smooth. For a creamier smoothie, try replacing 1/2 cup of the milk with plain or vanilla yogurt.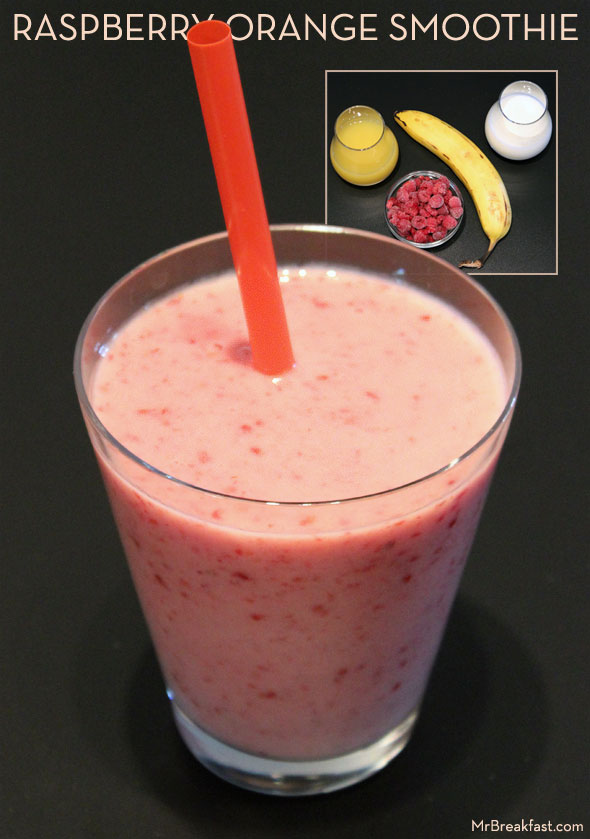 A very easy recipe with a super fresh taste. You can use all orange juice and no milk, if you prefer a non-dairy smoothie.




Mr Breakfast would like to thank MooCow for this recipe.

Recipe number 2440. Submitted 12/1/2008.